Blockchain-Powered Cloud Dreams Face Barriers
New platforms being built to harness blockchain to fund and orchestrate cloud computing face security, reliability and regulatory challenges.
"It's a cool idea. It allows small payments, you are free to do things as you will, you are not limited by distributors, resellers or conventional contracts," Enterprise Strategy Group analyst Dan Conde tells Enterprise Cloud News. "But there are no guardrails. Things could go out of control."
At least two startups -- Filecoin and Cloudwith.me -- are pursuing plans to launch cloud platforms that would be both funded and managed by blockchain mechanisms. (See Startups Plan Peer-to-Peer Clouds, Funded & Enabled by Blockchain.)
Blockchain is a form of distributed database or ledger, developed for the Bitcoin cryptocurrency, that can be used to track ownership of digital or physical objects.
In the cases of Filecoin and Cloudwith.me, infrastructure would be provided by companies and people contributing use of hardware -- ranging from laptops to data centers -- in exchange for receiving blockchain-based digital tokens called "coins," which can be exchanged for other coins or for conventional money.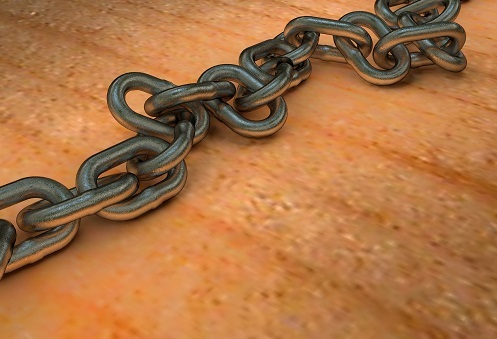 And in both cases, financial wherewithal to build the platform is being raised through sale of digital coins good for accessing the platform once it's built, a process known as an Initial Coin Offering (ICO).
Filecoin's ICO is scheduled for Thursday; Cloudwith.me plans its on August 25. Filecoin is building a cloud storage platform, and the Cloudwith.me platform would provide both storage and compute.
The two companies claim their platforms will be more flexible, reliable and easier to subscribe to than conventional cloud platforms such as Amazon Web Services and Microsoft Azure.
That's potentially true -- but the implementation will face problems, says Conde.
The cloud platforms will rely on infrastructure contributed by third parties. Users will need to watch out for fraud from those third parties -- providers offering to store content, and then holding it hostage. "There are a lot of weird one-offs that can happen. I hope these guys have dotted the Is and crossed the Ts, because there could be evil out there, and people could be willing to cheat you," Conde said.
Peer-to-peer cloud will face obstacles for businesses operating in nations with data sovereignty regulations, requiring data to be stored within national boundaries, Conde says.
The approach is in some respects old. [email protected], launched at the University of California Berkeley, launched in 1999, using donated computer time to search radio astronomy signals for signs of extraterrestrial intelligence, Conde noted. BOINC is an open source platform for distributed computing, also developed at UC Berkeley.
These sorts of loosely linked distributing platforms are susceptible to problems, Conde says.
"In theory if everything works, and in theory if there's enough bandwidth, and in theory if everyone is trustworthy, and in theory if there is enough security, it'll work," Conde says. "But there's a difference between academics and reality."
He continues, "What if this is a wild success, and now your applications run across the universe and around the world, and everything is OK -- until there's a massive DDOS attack."
Conde adds, "If you're looking for space alien signals, that's fine. The space aliens can wait a week. But if you're doing medical imaging, that's a different issue."
Despite initial obstacles, the blockchain cloud could challenge hyperscale cloud providers like Amazon and Microsoft. On the other hand, Amazon and Microsoft could push back by adopting the architecture, if it's successful, Conde notes. "There's nothing that prevents the Amazons and Googles of the world from putting their two cents in," he says. "Second-mover advantage lets you learn from other people's mistakes."
However, despite concerns, Conde is cautiously optimistic.
"More power to them," Conde says. "Everything has to start somewhere."
But potential investors should be cautious about buying into the ICOs, he notes. "As long as people don't bet their house and savings on it, it should be fine," he says. "It's OK to experiment, but doing things at a large scale is a risk."
As with any emerging technology, enterprises should start small and look for small wins before dedicating more resources, Conde says.
Related posts:
— Mitch Wagner
Editor, Enterprise Cloud News
---
Find out more about Network Functions Virtualization on Light Reading's NFV Channel.
---