One of the crazier industry theories I've heard was that the biggest threat to Cisco wasn't another networking vendor -- it was Amazon.
I said: Amazon.com Inc. (Nasdaq: AMZN)? Cisco Systems Inc. (Nasdaq: CSCO) makes networking equipment -- Amazon is a cloud provider (in addition to selling socks). Not the same business at all. How is Amazon a threat to Cisco? (See Cisco Faces Up to Public Cloud Threat.)
The answer: As enterprises move to the cloud, they have less need to run their own data centers, and buy the networking equipment Cisco sells. In that way, Amazon Web Services Inc. threatens Cisco. It's kind of like how Netflix Inc. (Nasdaq: NFLX) CEO Reed Hastings says his company's biggest competitor is sleep.
Now, the Amazon threat to Cisco – and other networking vendors – is getting more direct, if a report on The Information is to be believed. AWS is considering selling its own switches to business customers, putting it in competition with Cisco, as well as Arista and Juniper.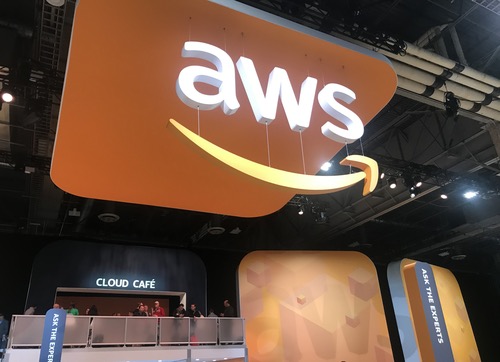 "As it does in many other categories, Amazon plans to use price to undercut rivals," according to the report. "The company could price its white-box switches between 70% and 80% less than comparable switches from Cisco, one of the people with knowledge of the program estimated."
The switches would specialize in connecting private data centers and AWS. They'd be built based on open source software and unbranded hardware, with built-in connections to AWS cloud services. AWS uses similar white box switches inside its own data centers. It expects to launch the network switches for customers within the next 18 months, working with white box manufacturers such as Celestica, Edgecore Networks and Delta Networks, according to The Information.
Amazon is certainly in a position to undercut the big switch vendors on price. Those companies rely on hardware for revenue; for Amazon, equipment can be a loss leader to sell cloud services.
Patrick Moorhead, founder and principal analyst at Moor Insights & Strategy, said the move would make sense for Amazon:
Makes sense particularly as most switches use the same Broadcom chipset and can run the same software. TORs are close to commodity. https://t.co/KnnOVSeAgW

— Patrick Moorhead (@PatrickMoorhead) July 13, 2018
As cloud gains dominance in the enterprise, it's most often taking the form of hybrid cloud -- applications spanning the private data center and public cloud -- or even multi-cloud, with multiple cloud providers. That's the way vendors are betting. Amazon already has partnerships with VMware Inc. (NYSE: VMW) to offer hybrid cloud infrastructure. Cisco, on the other hand, is partnering with Google (Nasdaq: GOOG).
White box network switches have been slowly getting more popular, although they've always been, and still are, a niche market. Companies such as Cumulus and Pica8 make operating system software to run on white box switches built from commodity silicon by ODMs. And Facebook is working on open source switch design in conjunction with the Open Networking User Group, which Facebook founded. (See Facebook Reinvents Data Center Networking.)
Still, the switch market remains dominated by Cisco, with Juniper and Arista as strong challengers.
The biggest boost to white box switches came from AT&T, which is committed to white box switches on its own network and is providing an open source white box operating system. (See AT&T Offers Up White Box Operating System.)
Related posts:
— Mitch Wagner




Executive Editor, Light Reading