VMware Takes On Cisco & Juniper With Network Vision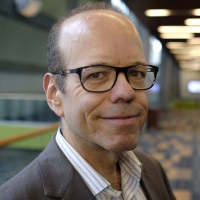 5/1/2018

Comment (0)

Since VeloCloud's acquisition, the technology has extended to NSX Data Center, to permit segmenting traffic from the branch and into the data center, Uppal said.
And NSX Hybrid Connect provides mass migration of workloads across the network from any VMware-based data center to any other, whether on premises or in the cloud, built on legacy or modern architecture.
In addition, Network Insight provides discovery and visual analytics. And vRealize Automation provides orchestration. (See VMware Upgrades vRealize for 'Self-Driving' Cloud Operations.)
VMware contrasted its vision with competitors such as Juniper and Cisco. On the surface, their strategies are similar, said Peder Ulander, VMWare VP of product marketing for the networking business unit.
Cisco last year went all in on a software-based network automation strategy for "intent-based networking," while Juniper has its own network automation strategy. (See Cisco Declares a New Era of Intent-Based Networking and Juniper Launches 'Bots' for Self-Driving Networks.)
"A lot of competitors are telling the same story and the reason they're telling that story is that this is the direction the market is moving. So if you're not telling this message, you're not going to make it going forward," Ulander said.
But VMware's competitors provide hardware with software networking layered on top of that. That's impractical for today's enterprises, where the hardware often resides on public clouds, outside enterprise control, Ramaswami said.
"The software is still bound to the hardware they're shipping," Ulander said. Enterprises are required to upgrade and manage the hardware as well as the software. And often that's simply not possible, when the enterprise infrastructure is controlled by a cloud provider.
"So the abstraction above the physical layer is super-critical in order to deliver on this vision of virtual cloud network," Ulander said.
And VMware also touted its track record as a competitive advantage.
"Everything you see here has been delivered at scale and is being adopted at scale," with more than 4,500 customers for NSX Data Center and more than 2,000 customers for NSX SD-WAN by VeloCloud, Ramaswami said.
For their part, both Cisco and Juniper tout the control that the hardware and software combination gives to enterprises and service providers deploying their hardware. Custom silicon combined with SDN provides performance advantages not available to a software-only approach.
VMware delivered its message at Dell Technologies World; Dell owns a controlling interest in VMware. VMware is a highly profitable cash engine for the parent company.
Moreover, VMware is integral to Dell's strategy of providing hybrid cloud solution, using Dell servers, storage from Dell's EMC subsidiary, virtualization from VMware, and cloud portability from Pivotal Cloud Foundry. (See Dell CTO Expounds 'Insane' Theory About Enterprise Complexity and Dell CTO: Public Cloud Is 'Way More Expensive Than Buying From Us'.)
While VMware's discussion of its Virtual Cloud Network vision focused mainly on the enterprise, telcos and other service providers weren't left out. Two service providers took the stage with Gelsinger to deliver testimonials to NSX. Stephan Massalt, Swisscomm VP cloud labs, said that company has been integrating SDN into its data center for 12 years, and views it as crucial to delivering services to customers. (See VMware Takes NFV to the Edge.)
And Jim Fagan, Telstra director, global platforms, is using SDN to provide SD-WAN for customers. (See Telstra's Fagan: Automation Key to AI, IOT, Cloud & More.)
VMware's strategic shift has been in transition for a long time, Jim Duffy, senior analyst, networking, for 451 Research , said in an interview. Even before the VeloCloud acquisition, VMware was demoing ROBO -- remote office branch office connectivity.
VMware will face competitive pressure, Duffy said. "They will run into Cisco." And both VMware and Cisco are pushing against public cloud providers, who will likely move to the edge, and adopt their own branch and SD-WAN strategies. For now, at least, the public cloud providers are partnering with Cisco and VMware, but they'll likely want to take control themselves.
Related posts:
— Mitch Wagner




Executive Editor, Light Reading

(0) |