SD-WAN services are becoming pretty commonplace, and that competition is driving some service providers to try to differentiate, going beyond just offering a managed-services version of one SD-WAN vendor's gear.
Tata Communications Ltd. is one such differentiator, and its special sauce is internally developed software that allows an enterprise to automatically prioritize traffic that goes from a headquarters or hub sites out to remote sites. That can be important because, while software-defined WAN services allow broadband Internet connections to handle business traffic with the same security as more expensive MPLS links, they can't always prevent congestion.
Typically, remote sites don't have the bandwidth of larger hubs, Hon Kit Lam, vice president of Global IP and Managed Network Services, tells Light Reading in an interview. As more business applications move into the cloud, the likelihood of those links becoming congested grows as well. So, in addition to offering one version of its IZO SD-WAN based on Versa Networks technology, Tata created a second version, called IZO SD-WAN Prime, that includes its own software for doing dynamic congestion management.
That software builds on an Anuta Networks Inc. orchestrator and, based on pre-set policies, prioritizes critical traffic to avoid packet loss or delay, Lam explains.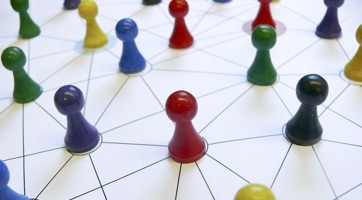 ---
Track the red-hot SD-WAN market with Light Reading at the NFV & Carrier SDN event in Denver. There's still time to register for this exclusive opportunity to learn from and network with industry experts -- communications service providers get in free!
---
Essilor, a producer of ophthalmic optics, is using IZO SD-WAN to expand its business into markets such as Africa and Asia Pacific, where making use of available bandwidth is critical, says Marc Tanguy, director of IT Technology Services in Asia-Pacific, Middle-East, Russia and Africa, in an email exchange. He says the service has allowed Essilor to connect new locations very quickly, making business expansion much easier.
You can read more about Tata's IZO SD-WAN strategy on Light Reading.
— Carol Wilson, Editor-at-Large, Light Reading