SD-WAN Market Will Hit $8B by 2021
With enterprises investing in digital transformation, as well as underlying technologies such as cloud computing, mobile, social and big data, IT is increasingly looking to software-defined wide area networking (SD-WAN) to help meet its connectivity needs. This, in turn, is creating a new market.
By 2021, the SD-WAN market could be worth about $8.05 billion, according to a new report from IDC. That equals out to a compound annual growth rate (CAGR) of about 70% over the next four years.
The IDC report points out that commercial SD-WAN offerings remain fairly new but companies are looking for better, and cheaper, networking technologies. (See SD-WAN Market Soaring to Nearly $3B, Report Finds.)
SD-WAN uses software-defined networking to establish connections between distant locations, such as enterprise facilities and cloud providers. It also provides a more flexible, less expensive alternative to wide-area networking (WAN) depending on dedicated hardware.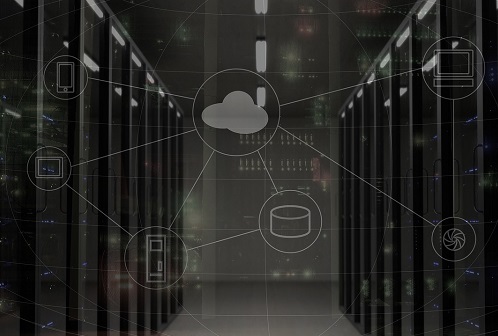 The July 27 report from IDC finds three factor driving this increased interest in SD-WAN.
The first is digital transformation, which requires enterprises to invest in a host of technologies, including cloud and big data, and the additions of these tools "generally increases network workloads and elevates the network's end-to-end importance to business operations."
A recent study found that digital transformation is a real concern for IT managers and CIOs, and that many believe this digital project will fail. If SD-WAN can offer a cheaper and better alternative, managers would want to invest. (See Digital Transformation Causing Sleepless Nights for IT – Study.)
The second reason SD-WAN is on the rise is the increased use of software-as-a-service (SaaS). While more traditional MPLS-based WAN connectivity tools were not designed for the cloud, SD-WAN has the ability to optimize these cloud-based applications, especially for remote or branch locations. This is especially important with applications such as unified communications and collaboration (UCC).
---
Keep up with the latest enterprise cloud news and insights. Sign up for the weekly Enterprise Cloud News newsletter.
---
"SD-WAN is increasingly leveraged to provide dynamic connectivity optimization and path selection in a policy-driven, centrally manageable distributed network architecture," according to IDC.
Finally, the report noted that the increase use of software-defined networking (SDN) in the enterprise data center has helped SD-WAN gain more traction with IT departments as a trusted technology, especially on the networking side.
"Traditional WANs were not architected for the cloud and are also poorly suited to the security requirements associated with distributed and cloud-based applications," Rohit Mehra, IDC's vice president for Network Infrastructure, wrote in the report. "And, while hybrid WAN emerged to meet some of these next-generation connectivity challenges, SD-WAN builds on hybrid WAN to offer a more complete solution."
Related posts:
— Scott Ferguson, Editor, Enterprise Cloud News. Follow him on Twitter @sferguson_LR.