SaltStack Shakes $15.5M Funding to Automate Enterprise Cloud Infrastructure

Comment (2)
SaltStack has completed a $15.5 million series A financing round toward its mission of automating enterprise cloud infrastructure, including security patching and updates, provisioning and more, the company said Wednesday.
"Automation is the theme that underlies all the things we do, in ways that are scalable across the enterprise," SaltStack CEO Marc Chenn tells Enterprise Cloud News. "SaltStack's software is based on open source Salt configuration management and remote execution engine." (See SaltStack Completes $15.5M Financing.
SaltStack helps enterprises manage migration from private to public clouds, automatically managing resources across 25 major cloud providers based on cost and other criteria. Additionally, SaltSack manages traditional IT networking, compute and storage, private cloud infrastructure, and Internet of Things devices such as home automation, weather sensors, oil and gas pipelines, and even slot machines.
Additionally, SaltStack handles security operations, scanning environments to identify vulnerabilities and provide remediation through patching or updates.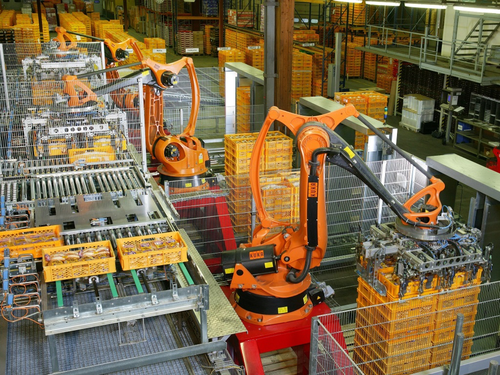 ---
You're invited to attend Light Reading's Big Communications Event  – the one event that delivers fresh perspective on the rapid transformation of the telecom industry and the road ahead. We'll see you May 14-16 in Austin – communications service providers get in free!
---
Competition includes Puppet, Chef and Ansible, specialized security operations and automation tools, as well as BMC BladeLogic and Opsware, which was acquired by Hewlett-Packard in 2007. SaltStack differentiates by helping legacy environments modernize with DevOps operations, Chenn says.
Customers include Tyson Foods, Adobe, Intuit, LinkedIn, CloudFlare and banks, across a range of industries. "Everybody is trying to automate and manage IT," Chenn says.
SaltStack's business model is providing proprietary extensions to the basic open source package, including a GUI, integration with other third-party vendors, reporting and dashboard -- "all the things that make it enterprise-ready," Chenn says. SaltStack's revenue model is recurring subscription, with non-recurrent services and support.
The Series A round brings the total funding to $28 million. This round of financing was led by Mercato Partners, and previous investors were Peak Capital, Epic Ventures and Deep Fork Capital.
Founded in 2012, SaltStack is based in Lehi, a suburb of Salt Lake City, with 55 employees. Although Chenn would not talk specifics about revenue, he said the company has grown 100% year-over-year since its inception.
"The SaltStack team has built a successful software company that is changing the way IT organizations manage and secure digital resources from the data center to the very edges of the network," said Ryan Sanders, Mercato Partners director, in a statement from SaltStack. "IT organizations use SaltStack intelligent automation to detect and counteract critical threats such as the Spectre and Meltdown vulnerabilities. This is just one way SaltStack can help CIOs and IT leaders reduce risk, enable digital business and show ROI in months, not years. We look forward to supporting SaltStack growth through our investment."
Automation is a hot area for enterprises, as they look to cut costs and divert resources from operations to innovation. Vendors are scrambling to meet those needs. For example, automation is a big part of Cisco's intent-based networking initiative as well as HPE's OneSphere cloud management platform, and Oracle this week announced it's building automation into its entire cloud platform. (See Infrastructure Automation Will Heat Up in 2018, Cisco Revs Up Network Automation , HPE OneSphere Looks to Manage Multiple Clouds Through SaaS and Oracle Expands Cloud Autonomy, Data Centers & SLAs.)
Related posts:
— Mitch Wagner




Editor, Enterprise Cloud News