S-Net Taps SD-WAN for Cloud Voice & Data

Comment (1)
S-Net Communications is using SD-WAN to provide increased reliability and flexibility at reduced cost to offer cloud-based voice and data services to its global enterprise customers, the company said Tuesday.
Founded in 2006, S-Net is based in Chicago, but has a global reach, with about 300 clients operating 30,000 phones and IP endpoints. "Our job is to deliver voice with exceptional quality," Alex Fayn, president and CEO of S-Net communications, tells Enterprise Cloud News.
Clients include call centers, large medical practices, hospitals and traders. "If you talk to any of our clients and ask them what happens if their phones go down, or quality gets poor -- they go out of business," Fayn says.
S-Net is using Versa Cloud IP Platform to deliver services over SD-WAN. Previously, S-Net relied on dedicated services, but SD-WAN allows S-Net and its customers to use Ethernet or copper, fiber or any broadband, such as DSL, cable or whatever is available at the enterprise customer's location, Fayn says. Using SD-WAN, S-Net can deliver the same quality and data reliability as a dedicated circuit. (See S-Net Deploys Versa's SD-WAN Platform and Versa Seeks to Cloudify Branch Networking.)
For example, S-Net recently deployed to a national dentistry practice, with nearly 50 locations across the country. The main location houses the data center, processing facility and call center. That location has a 100Mbit/s fiber connection, as well as a 100Mbit/s cable modem from Comcast, and 75Mbit/s AT&T U-verse connection. S-Net's SD-WAN connects the three links together for redundancy and failover; circuits can go down without interrupting the call.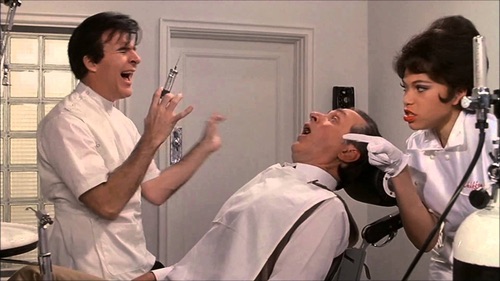 Remote clinics have three or four chairs with two practitioners, four computers and three phones, and combine whatever broadband connections are available, such as cable modem, DSL, fixed wireless or, in a worst-case scenario, T1, with SD-WAN connecting them all, Fayne.
---
Keep up with the latest enterprise cloud news and insights. Sign up for the weekly Enterprise Cloud News newsletter.
---
The Versa software supports prioritization, to put voice calls ahead of data calls, for example.
SD-WAN is a growing market for enterprises looking to provide the reliability of dedicated connections over the public Internet. In addition to Versa, vendors with SDN-WAN offerings include Cisco, Silver Peak, Windstream, VeloCloud and Riverbed. Service providers with SD-WAN offerings include Masergy, China Telecom, AT&T, CenturyLink and NTT. (See Cisco Looks to $610M Viptela Acquisition to Simplify SD-WAN and Riverbed Buys Xirrus to Bolster SD-WAN Offering .)
IDC estimates the SD-WAN market will hit about $8 billion in 2021, which equates to a 70% compound annual growth rate over the next four years. (See SD-WAN Market Will Hit $8B by 2021.)
— Mitch Wagner
Editor, Enterprise Cloud News
---
CALLING ALL CLOUD, NFV AND SDN COMPANIES: Make sure your company and services are listed free of charge at Virtuapedia, the comprehensive set of searchable databases covering the companies, products, industry organizations and people that are directly involved in defining and shaping the virtualization industry.
---