Enterprise Leads Blockbuster 4Q for Arista – but Wall Street's Not Impressed

Comment (4)
Arista reported a blockbuster fourth quarter, with revenues up 42.7% year-over-year to $467.9 million, and full-year revenue of $1.6 billion, up 45.8% compared with fiscal 2016.
But Wall Street was unhappy, with stock trading down 14% after hours on Thursday on soft projections for this year. (See Arista 4Q Revenue Up 42.7% YoY to $467.9M.)
Arista topped 4,900 customers, with Microsoft accounting for 16% of revenue for the year. The fourth quarter saw an "unusual bump," making enterprise the top vertical market, with the sector Arista calls "cloud titans" the second-largest.
Cloud titan share fell due to delays getting products certified to meet the requirements of US government import decisions related to intellectual property litigation brought by arch-rival Cisco, Arista CEO Jayshree Ullal said on a call with financial analysts Thursday afternoon.
For the full year, cloud titans were the top market sector, followed in by a tie between service providers, cloud specialty providers and enterprise for second place and financials trailing behind. Arista expects that trend to continue this year.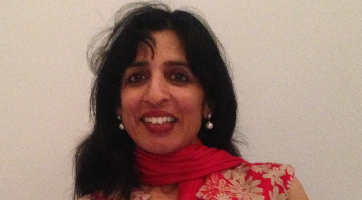 ---
Keep up with the latest enterprise cloud news and insights. Sign up for the weekly Enterprise Cloud News newsletter.
---
"For the first time in nearly two decades of stagnant IT, Arista is offering a compelling alternative," Ullal said. "Legacy vendors are on the wrong side of this trend." Arista is converging LAN, WAN, Layer 2 and Layer 3 integration to make its products more useful to network operators.
Last year was an "inflection year" for routing and 100Gbit/s Ethernet products, and Arista leads market share in that category, Ullal said. The company will enter the 400Gbit/s Ethernet market next year. On the software side, Arista delivered containerized data analytics and hybrid cloud in conjunction with Amazon, Microsoft, Google and Equinix.
Arista sees artificial intelligence as a "huge long-term driver" for networking growth, and is working with storage providers and Nvidia. "The network is clearly going to require more and more bandwidth for 100Gbit/s Ethernet workloads, and in the future 400 [Gbit/s] will become an important requirement for the vast amount of data crunching and analytics required on AI workloads," Ullal said.
Arista is continuing to be successful in its intellectual property lawsuits and counter-suits with Cisco, though products are taking longer to clear for import than anticipated. (See Arista: Cisco 'Very Much Like a Patent Troll'.)
For the quarter ending December 31, non-GAAP net income was $137.3 million, or $1.71 per diluted share, compared with non-GAAP net income of $77.5 million or $1.04 per diluted share in the year-earlier quarter.
For the full year, non-GAAP net income was $442.8 million or $5.61 per diluted share, compared to non-GAAP net income of $241.4 million or $3.30 per diluted share in fiscal 2016.
For the first quarter of 2018, Arista expects $450-$468 million revenue, with non-GAAP gross margin of 63-65% and non-GAAP operating margin of about 32%.
Arista stock traded at $307.96, down 14% after hours.
Related posts:
— Mitch Wagner




Editor, Enterprise Cloud News