Cloud Networking Pioneer Big Switch Scores $30.7M Funding
Big Switch has announced a $30.7 million funding round, which it says it will use for product development, hiring and geographical expansion of its software-defined networking product line.
Big Switch pioneered software-defined networking (SDN), which replaces expensive, purpose-built networking equipment where intelligence was built into hardware, with inexpensive, commodity hardware where the intelligence was built into open software, frequently open source and written to open standards. That's the same technology transition that transformed computing beginning with personal computing in the 1980s; it's standard in hyperscale cloud data centers.
After its 2010 founding, Big Switch was initially trumpeted as an up-and-coming startup that would take down Cisco. That didn't happen, and Big Switch struggled, but changed leadership, hiring Juniper veteran Doug Murray as CEO, and narrowed its focus, beginning in late 2013, to shipping SDN fabrics for cloud and network monitoring. (See Murray Leads Big Switch Into Bare Metal Battle.)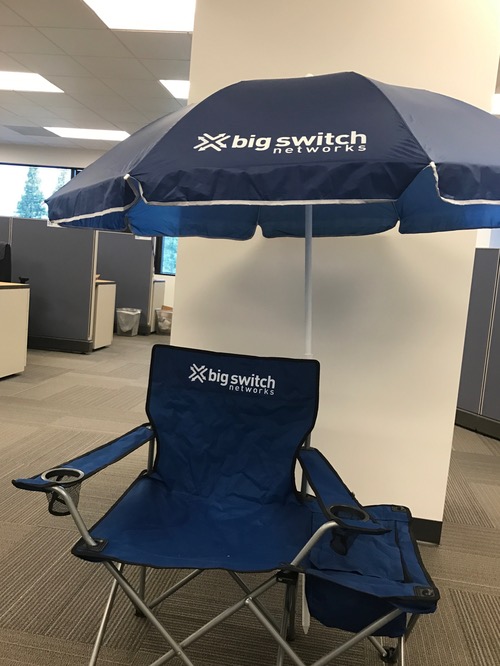 ---
M&A activity is turning the cloud upside down. Find out what you need to know in our special report: Mergers, Acquisitions & IPOs Are Rocking the Cloud.
---
In October, Big Switch seemed like it might be prepping for an IPO, hiring AppDynamics veteran Wendell Laidley as CFO. (See Is Big Switch Prepping for an IPO?)
Participants in the current funding round include Dell Technologies Capital, Silverlake Waterman, Index Ventures, Morgenthaler Ventures, MSD Capital, Redpoint Ventures, Khosla Ventures, Intel Capital, a strategic investment from a Tier 1 service provider, and others. Total funding now exceeds $120 million, the company says.
Previous funding rounds included a $48.5 million C round in January 2016, with earlier rounds in 2012, 2011 and a 2010 seed. (See SDN Startup Big Switch Lands $48.5M Funding and Crunchbase.)
While SDN was revolutionary at Big Switch's founding, nowadays it's mainstream -- sort of. It's the basis for Cisco's recently announced "network intuitive" strategy, VMware NSX, and the underlying networking fabric for the cloud. However, in the case of Cisco and other networking hardware vendors, they're marrying programmable networking software with their own proprietary hardware, rather than the initial vision of using commodity, standardized equipment. (See Cisco Makes 'Intuitive' Bet to Reconquer Networks and VMware Beefs Up Its NSX Virtual Networking.)
Related posts: