Cisco, VMware Battling for SD-WAN Supremacy – Report

Comment (1)
Cisco and VMware are on an ongoing collision course as data centers move away from traditional networking gear to infrastructures that are based on software. Now, the two are also battling over a small, but increasingly important part of this new data center paradigm: SD-WAN.
In a recent industry survey released by IHS Markit, analysts rank Cisco Systems Inc. (Nasdaq: CSCO) and VMware Inc. (NYSE: VMW) as the two top providers of SD-WAN technologies. Other top tech vendors include Arista Networks Inc. , Hewlett Packard Enterprise , Dell Technologies (Nasdaq: DELL), which owns VMware, as well as white box makers.
The report also finds a growing market for SD-WAN technologies. While there is no consensus among the various analyst firms about how large the SD-WAN market is right now -- primarily because the market remains fairly new -- most reports find that it is growing, especially as enterprises create multicloud models to manage the infrastructure, and business look to deliver cloud services to remote offices and other locations. (See Cloud Pushing SD-WAN Market to $1.6B by 2021 – Report.)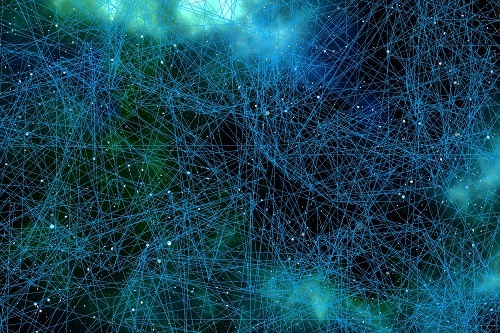 The push toward virtual network functions (VNFs) in the telecom market is also helping to grow the overall SD-WAN market.
In its analysis, IHS find that the global SD-WAN market is worth about $137 million right now, but is expected to grow to $3.3 billion by 2021.
"Currently, the majority of SD-WAN revenue is from appliances, with early deployments focused on rolling out devices at branch offices," Cliff Grossner, an IHS analyst, wrote in the November 15 report. "Moving forward, we expect a larger portion of SD-WAN revenue to come from control and management software as users increasingly adopt application visibility and analytics services."
SD-WAN -- shorthand for software-defined wide-area networking -- uses software-defined networking to establish connections between distant locations, such as enterprise facilities and cloud providers. It also provides a more flexible, less expensive alternative to traditional wide-area networking (WAN) connectivity, which depends on dedicated hardware.
The report also gives some factual credence to a growing rivalry between VMware and Cisco. Earlier this month, VMware announced a deal to acquire SD-WAN startup VeloCloud, which gives the company an even greater share of the market. (See VMware Acquiring SD-WAN Startup VeloCloud Networks.)
At the same time, Cisco is looking to expand its networking capabilities to include more software, as well as automation. This increasing use of software in the data center is what VMware has pursued with its software-defined data center offerings.
---
Keep up with the latest enterprise cloud news and insights. Sign up for the weekly Enterprise Cloud News newsletter.
---
Not to be outdone, Cisco has been building its SD-WAN capabilities through its Viptela acquisition in August. (See Cisco Looks to $610M Viptela Acquisition to Simplify SD-WAN and Is the End Near for Cisco's IWAN?.)
As CEO Chuck Robbins noted in the company's recent financial report :
Our customers -- and we've talked about this for a couple of calls -- our customers have been trying to assess what this SD-WAN architectural transition looks like. And I think that after we acquired Viptela, we have now -- at our sales meeting we provided tremendous clarity to our sales organization and our partner community at the Partner Summit about what our strategy is. We've now taken customers through the road maps of what they can expect and how to position the different alternatives that we have and how those portfolios are going to come together over the next 12 to 18 months.
In the report, Grossner notes that as the market for SD-WAN grows, there is likely to be more consolidation as larger players swallow up startups for their technology and customer base.
"And we could see even more consolidation as vendors set out to add SD-WAN to their capability sets, especially since the technology is key to supporting connectivity in the multi-clouds that enterprises are building," Grossner noted.
Related posts:
— Scott Ferguson, Editor, Enterprise Cloud News. Follow him on Twitter @sferguson_LR.