With two SD-WAN services already in its portfolio, why does Cisco need a third? But that's what Cisco is getting, as the networking giant said Monday it plans to acquire Viptela, a privately held SD-WAN company, for $610 million.
With the Viptela acquisition, Cisco is looking to provide a simple, cloud-based SD-WAN service, complementing its existing IWAN and Meraki SD-WAN services.
Viptela provides cloud-based software-defined wide-area network (SD-WAN) technology that "simplif[ies] management, increases agility, and reduces costs of interconnecting" enterprise networks, according to a statement from Cisco on Monday afternoon.
SD-WAN is a technology that uses software networking to connect geographically separated locations over the public Internet. It's an alternative to expensive, dedicated hardware wide-area networking such as MPLS and is designed to combine the inexpensiveness and flexibility of the public Internet with the security, reliability and performance of dedicated hardware networks.
SD-WAN has become more important as enterprises look to connect branch and central offices to cloud apps and each other, and will become more important still as the IoT puts greater demands on the network.
"A lot of our customers are looking to reduce their WAN costs, as more and more applications are moving to the cloud, and they have to manage and connect to multiple branch offices," Prashanth Shenoy, Cisco's vice president of product marketing, tells Enterprise Cloud News.
Customers can purchase the Viptela WAN as a subscription, rather than buying on-premises hardware, Shenoy says.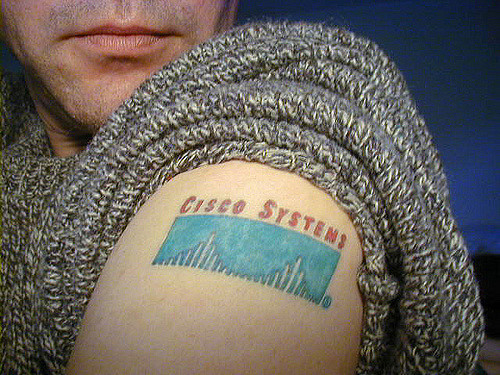 "As Cisco is transitioning to a recurring-revenue-based software company in its core business, the Viptela business nicely complements that," Shenoy says. (See Cisco Navigates Risky Path to Cloud Opportunities, Cisco's Robbins: With IoT & Cloud, Services Beat Products and Cisco Looks to Jasper Acquisition to Transform Enterprises – & Itself.)
When the deal closes -- which Cisco expects will happen in the second half of 2017 -- Cisco will have three SD-WAN product and service lines. The company sees them as complementary, Shenoy says.
IWAN is a hardware-based, on-premises SD-WAN offering. IWAN customers looking to migrate to the cloud, with no on-premises equipment, will be able to go to Viptela for SD-WAN, while the reverse is also true -- Viptela customers will be able to broaden their networks to include hardware IWAN offerings, Shenoy said.
Cisco plans to preserve investments for both Viptela and IWAN customers.
Cisco's third SD-WAN service is part of its Meraki line. Meraki is a full-stack IT infrastructure based in the cloud, providing WiFi, switching, network security, SD-WAN and unified communications. It's designed for greenfield IT infrastructure.
The Viptela organization will join Cisco's Enterprise Routing group, within the Networking and Security Business led by senior vice president David Goeckeler, the company said.
The acquisition is a homecoming for Viptela's new CEO, Praveen Akkiraju. Viptela tapped Akkiraju for the big chair in January, replacing founder Amir Khan, who became the company's president. Akkiraju spent nearly 20 years at Cisco, heading up routing and cloud businesses. (See Viptela Names Ex-Cisco Exec as New CEO.)
Viptela competes with another SD-WAN company headed up by a Cisco alum -- Versa Networks named Kelly Ahuja as CEO in November. Ahuja formerly headed up Cisco's service provider business. (See Viptela Names Ex-Cisco Exec as New CEO.)
Another Viptela competitor, Riverbed Technology, signed an agreement in April to acquire Xirrus for WiFi and enterprise networking added to Riverbed's SD-WAN. (See Riverbed Buys Xirrus to Bolster SD-WAN Offering .)
Viptela enteprise customers include Gap Inc., Kindred Healthcare and Acadia Healthcare, while service provider customers include Verizon, SingTel and Pakistan's PTCL.
Viptela raised $75 million series C funding last year, bringing the total to nearly $110 million. Investors include Redline Capital, Northgate Capital and Sequoia Capital.
Other SD-WAN players include ADVA, CloudGenix, Cradlepoint, Nokia's Nuage Networks, Riverbed, Silver Peak, VeloCloud and more.
The SD-WAN market was $87 million last year, but will grow to $2.9 billion by March 22, according to a report from analysts IHS. (See SD-WAN Market Soaring to Nearly $3B, Report Finds.)
It's been a busy year for acquisitions at Cisco. The company acquired AppDynamics in January for $3.7 billion, to drive its hybrid cloud, Internet of Things, artificial intelligence and machine learning strategies. AppDynamics provides analytics in the data center and network. (See Cisco's AppDynamics Deal Goes Beyond Cloud and Cisco's Chuck Robbins Talks AppDynamics, Jasper at MWC.)
And it's not just Cisco. Within the first four months of the year, the cloud market saw ten significant mergers and acquisitions. Enterprise Cloud News has a special report that digs into the M&A activity and lets you know what it means: Mergers, Acquisitions & IPOs are Rocking the Cloud.
Cisco, along with Dell and HPE, are the three top hardware suppliers for the cloud infrastructure market, but there's plenty of room for competition, as the three companies combined have 11.5% of the market, according to a March report from Synergy Research Group. (See Dell, HPE, Cisco Top Cloud Infrastructure Market – Analysts .)
Related posts:
— Mitch Wagner
Editor, Enterprise Cloud News
CALLING ALL CLOUD, NFV AND SDN COMPANIES: Make sure your company and services are listed free of charge at Virtuapedia, the comprehensive set of searchable databases covering the companies, products, industry organizations and people that are directly involved in defining and shaping the virtualization industry.
---