Cisco & Microsoft Are Collaborating: Arista Should Be Worried

Comment (3)
Cisco and Microsoft are collaborating on technology designed to marry the flexibility of white box switches with the performance and resilience of custom-designed hardware. That means Arista's biggest customer is talking with Arista's biggest competitor.
Enterprise Cloud News reported on this agreement Wednesday morning, but without much detail. We have more information now, but not the whole story by any means. (See Cisco, Microsoft, in 'Major,' Mysterious Cloud Deal.)
Here's what we know: Cisco and Microsoft are adapting the NX-OS operating system on Nexus 9500 switches built with Cisco's CloudScale ASICs, according to a post on the Cisco blog signed by David Goeckeler, senior vice president and general manager of Cisco's networking and security business. Also, Cisco's Nexus 9200 and 9300 switches are getting support for the Switch Abstraction Interface (SAI), an API to allow custom hardware (like the Nexus line) to run standardized software.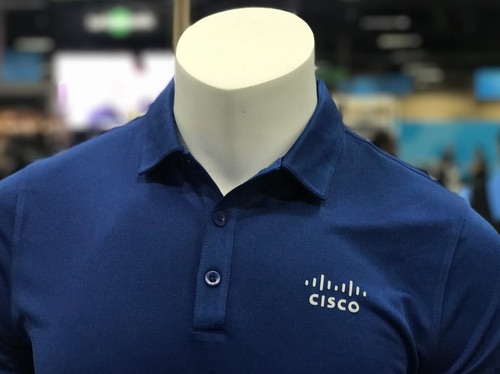 SAI is designed to give cloud operators the ability to take advantage of custom hardware for silicon, CPU, power, port density, optics and speed "across multiple platforms" while using "the same software stack across a variety of switch hardware platforms," according to Yousef Khalidi, CVP, corporate vice president Microsoft Azure Networking, as quoted in Goeckeler's blog.
In other words, run the same software across networking gear produced by Cisco and its competitors, as well as white box equipment.
Why is this a big deal? "It's a joint engagement with a pretty big cloud provider. It's a big deal for any networking provider," Thomas Scheibe, Cisco's senior director of product management, Nexus Management, tells Enterprise Cloud News.
Does this mean Microsoft is deploying Cisco switches in its Azure data centers? We don't know. Cisco declined to comment on that point.
A Microsoft spokesperson downplayed the significance, saying "the heart of the news" is that Cisco is now supporting SAI. "There really isn't anything larger beyond that piece," the spokesperson said in an email.
Still, Arista can't be loving this. Microsoft is Arista's biggest customer, comprising 16% of Arista's business last year, 12% in 2015 and 14.9% in 2014, a company spokesperson said, declining to comment further because Arista is in a quiet period.
Cisco and Arista have a special, antagonistic relationship; Cisco is suing Arista for alleged sweeping intellectual property infringements. (See Arista Passes $1B in Sales.)
---
Keep up with the latest enterprise cloud news and insights. Sign up for the weekly Enterprise Cloud News newsletter.
---
The agreement with Microsoft comes as Cisco rolls out its "network intuitive" strategy, to build end-to-end simplified, automated networks that secure against mounting threats while managing the explosion of devices generated by the Internet of Things. (See Cisco Makes 'Intuitive' Bet to Reconquer Networks.)
Cisco also touted its partnership with Apple to optimize Cisco networks for Apple device applications and users. (See Apple Hugs Cisco in Big Enterprise Push.)
— Mitch Wagner
Editor, Enterprise Cloud News
---
CALLING ALL CLOUD, NFV AND SDN COMPANIES: Make sure your company and services are listed free of charge at Virtuapedia, the comprehensive set of searchable databases covering the companies, products, industry organizations and people that are directly involved in defining and shaping the virtualization industry.
---