Software-defined networking pioneer Big Switch is debuting an on-premises version of the virtual networking now available in public clouds. The technology gives network operators the ability to rapidly deploy on-premises networks on demand, on the fly, using the same tools they're now using in the public cloud, the vendor says.
Big Switch Networks launched its Cloud-First Networking portfolio last week, comprising several new products and upgrades to existing products for hybrid IT spanning public public cloud and on-premises networks. The tools work with any public cloud, including Amazon Web Services Inc. and Microsoft Azure .
Big Switch's Enterprise VPCs, or virtual private cloud services, allow operators to build logical networks that span on-prem and public clouds, running multiple networks on the same hardware for multi-tenant services, and deploying and changing the networks on the fly, Big Switch co-founder Kyle Forster tells Light Reading.
"It brings as-a-service culture to on-prem networking," Forster says. "I can set up a VPC in about five seconds. It would take months to get into the incumbent box to set up a separate network segment." And conventional networking technology is risky to reconfigure, liable to produce network crashes. VPCs are foolproof. "I can do what I want on the network, risk-free," Forster says. VPCs provide a good foundation for automation. "I can write automation scripts that don't take down the network," Forster says.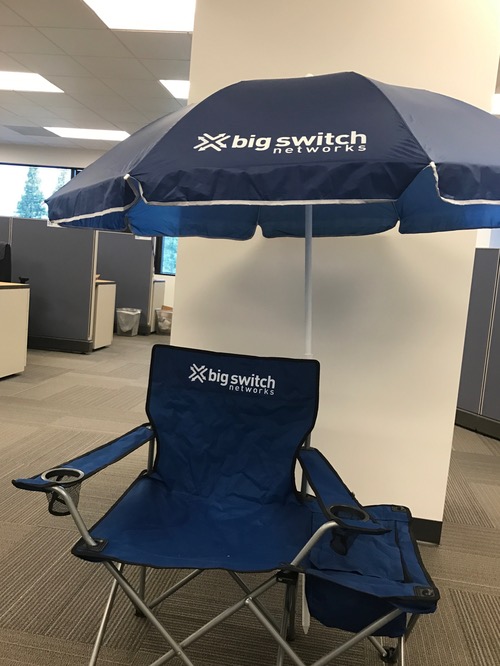 ---
Now entering its fifth year, the 2020 Vision Executive Summit is an exclusive meeting of global CSP executives focused on navigating the disruptive forces at work in telecom today. Join us in Lisbon on December 4-6 to meet with fellow experts as we define the future of next-gen communications and how to make it profitable.
---
Big Switch launched several new products and upgrades to existing products. Big Cloud Fabric -- Enterprise Cloud (BCF-EC) is a hardware and software networking platform for on-prem cloud-native applications. Big Monitoring Fabric -- Enterprise Cloud (EC) provides analytics and monitoring for enterprise clouds. The new Multi-Cloud Director (MCD) provides a single console for managing networks across enterprise and public clouds.
Additionally, Big Cloud Fabric-Public Cloud (BCF-PC) provides governance for VPCs in any cloud, including configuration, visibility and troubleshooting and delegated management.
And Big Monitoring Fabric-Public Cloud (BMF-PC) provides a VPC-based network packet broker for any public cloud, for security and application performance monitoring.
The Big Switch news launches at about the same time that another vendor is upgrading its service that applies the "as-a-service" ethos to another aspect of networking. Cato Networks, which uses the "as-a-service" catchphrase for its global SD-WAN service on its own networking hardware and software infrastructure, introduced tools to allow operators to priorities network traffic based on the identity of the user and groups of users. (See Cato Builds Business Priorities Into SD-WAN .)
Related posts:
— Mitch Wagner




Executive Editor, Light Reading