Arista's having a landmark August. The company announced its first acquisition, settled a messy intellectual property lawsuit with Cisco and topped a $2 billion run rate.
Arista Networks Inc. announced the deal to acquire WiFi management company Mojo Networks with little fanfare on August 2, to coincide with its quarterly earnings report. (See Arista to Acquire Mojo Networks for Cloud-Based WiFi Networking and Arista Passes $2B Run Rate with $519.8M 2Q Revenue, Up 28.3% YoY.)
The Mojo acquisition helps Arista extend beyond its roots in the data center, where it provides high-power, core networking equipment for the largest enterprises and so-called "cloud titans" such as Microsoft Corp. (Nasdaq: MSFT), into the enterprise campus.
Arista had signaled such a move, announcing to analysts in May its intention to extend into enterprise campus networks. According to John McCool, Arista chief platform officer and senior vice president of engineering and operations, it will achieve this using the same focus on product quality, scalability and deployment simplicity as it offers with its data center products.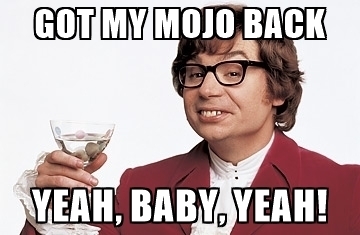 ---
Now entering its fifth year, the 2020 Vision Executive Summit is an exclusive meeting of global CSP executives focused on navigating the disruptive forces at work in telecom today. Join us in Lisbon on December 4-6 to meet with fellow experts as we define the future of next-gen communications and how to make it profitable.
---
WiFi management is essential to campus networking because so many devices, including tablets, mobile phones and (increasingly) Internet of Things devices, are connected wirelessly, McCool says. Mojo, which has developed a system for automated WiFi management, fills the WiFi void in Arista's toolbox.
"In layman's terms, the Wi-Fi network is now mission critical, and that presents an opportunity for Arista to insert itself into that market," analyst Zeus Kerravala, founder and principal analyst of ZK Research, wrote. "Arista likes high-value networking, and it's fair to say Wi-Fi has never been more important than it is today."
But there's more to the deal than just WiFi, McCool says. Mojo provides expertise and technology in "cognitive management" -- in other words, automated network management -- which Arista has been working on with its CloudVision technology, launched in 2015, McCool says. (See Arista Launches Network-Wide Cloud Automation.)
"It really helps us [develop] the whole enterprise stack by enabling the campus component that we're building out. It takes us into the wireless area. And maybe even most importantly, redoubles our effort to build out the cognitive management plane that we've been working on with CloudVision," McCool said.
The companies did not disclose the value of the acquisition. Mojo has about 250 employees, and is based in the US, with an engineering team in India, where the company launched. Mojo CEO Rick Wilmer will stay on to assist with the integration, and founder and CTO Pravin Bhagwat will run the engineering team in India under Ken Duda, Arista founder, chief technology officer and senior vice president of software engineering.
Still undecided is whether Arista will continue to use the very cool Mojo brand. "Extent of the use of 'Mojo' is still to be decided," McCool says.
Jefferies analyst George Notter expressed skepticism about the deal. In an email, Notter said Jefferies is "troubled" by the acquisition: "Our concern is that it signals a change in strategy -- specifically, that Arista is headed fully into the campus networking market." Previous direction into campus networking this year simply involved leveraging Arista's existing R&D and product portfolio, but the Mojo acquisition is a much bigger leap. "Now, with Mojo, they're buying a portfolio of access points, wiring closet/stackable/[Power Over Ethernet] switches – i.e. fully entering the campus market."
Notter adds: "These types of M&A deals -- where a company moves orthogonal to their core business -- make us wonder if something is wrong with the base business itself."
Not surprisingly, McCool counters that suggestion. "The core market is very strong. We're a company that intends to be around for a long time, and anticipate we will continue to grow," he said. "We look at this as a long-term commitment to the enterprise, broader than campus, and adding value to customers through ... orchestration of the components they expect to run."
Next page: Extending Arista's Mojo