Fourteen-year-old Arista Networks announced its first acquisition last month, and now appears to have acquired a taste for M&A. The company unveiled its second takeover deal this week, stumping up an unspecified sum for Metamako, an Australian business that develops low-latency, FPGA-enabled networking.
"Arista achieved early success in the financial services market with low-latency cloud networking," Arista Networks Inc. said in a statement announcing the acquisition Wednesday.
Metamako, headquartered in Sydney, complements that history. It "specializes in solutions for latency sensitive businesses with founders who have a background in ultra-low latency hardware, software and algorithmic trading," Arista said.
Metamoko was founded in 2013. The company acquired xCelor's network device business in April, and announced financial exchange Deutsche Börse as its flagship client this year, with Metamoko technology used to monitor trades.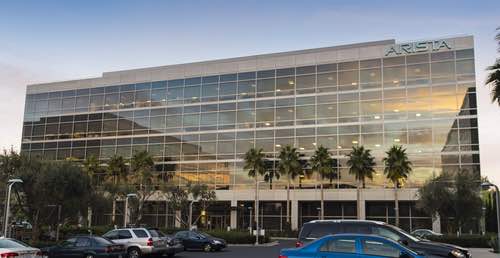 ---
Now entering its fifth year, the 2020 Vision Executive Summit is an exclusive meeting of global CSP executives focused on navigating the disruptive forces at work in telecom today. Join us in Lisbon on December 4-6 to meet with fellow experts as we define the future of next-gen communications and how to make it profitable.
---
Since August, Arista has been flexing its muscles. It settled a messy intellectual property lawsuit with Cisco and topped $2 billion run rate, in addition to acquiring WiFi management company Mojo Networks. In May, Arista announced to analysts that it plans to extend beyond its data center roots, where it provides high power core networking equipment to the largest enterprises and so-called "cloud titans," such as Microsoft. Arista is looking to expand to the enterprise campus. (See Arista Shelling Out $400M to Settle Cisco Litigation, Arista Finds Its Campus Mojo, Arista Passes $2B Run Rate with $519.8M 2Q Revenue, Up 28.3% YoY and Arista to Acquire Mojo Networks for Cloud-Based WiFi Networking.)
Low-latency networking can be a part of that strategy. While it's historically identified with high-frequency trading -- as in the background of Metamoko's founders -- low-latency networking is important to the emerging Internet of Things. If a smart piece of factory equipment, or a jet engine, is about to tear itself apart, you don't want to wait on slow network latency for the controlling software to respond. Likewise, if your family dog runs out in front of a self-driving car, you don't want Bowser's life depending on long latency lags back to the AI that's driving the car.
Low latency is part of the promise of 5G, and will need complementary campus and data center networking responsiveness to meet demands.
Arista is an underestimated company. It doesn't get a lot of publicity, but it's successfully competed against Cisco on core data center networking. Many startups have tried that and failed. Arista has succeeded, in part, by keeping a tight focus, which makes now -- as the company broadens its outlook -- a risky time for Arista, but one with vast potential if it succeeds.
— Mitch Wagner




Executive Editor, Light Reading