For years, machine learning (ML) has been touted as the next great evolution in enterprise IT. Yet in many cases it's failed to deliver. There are three key reasons for this.
First, the AI aspect of machine learning requires big data that's properly curated. It's no secret that big data has been a challenge for businesses on its own. Thus, the requirement that for ML to work, it requires big data to work -- it simply compounds the issue.
The second hurdle when working on machine-learning projects is the fact that one must understand the current limits of the machine-learning platform and be able to ask the right questions that the ML and AI will be able to accurately answer. The learning curve to gain these skills is steep and there is a global lack of qualified data scientists to fill open roles.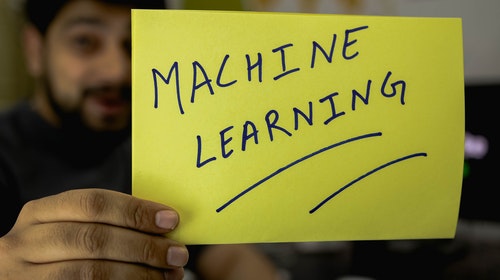 ---
Now entering its fifth year, the 2020 Vision Executive Summit is an exclusive meeting of global CSP executives focused on navigating the disruptive forces at work in telecom today. Join us in Lisbon on December 4-6 to meet with fellow experts as we define the future of next-gen communications and how to make it profitable.
---
Lastly, ML platforms available today provide the necessary tools, but not much more. Thus, to build a model specific to your business, you largely must develop it from scratch. This is time consuming and requires the right skills to do properly. For the most part, there aren't many open source or commercial ML platforms on the market that are specific to solving problems for various business verticals.
It's safe to say that even in 2018, machine learning is a high-risk, high-reward proposition if you go it alone. The bulk of the risk lies in capital expenditures for designing, configuring and maintaining the machine-learning platform. This is where machine-learning-as-a-service (MLaaS) comes into play. Leveraging the cloud allows businesses to eliminate much of the upfront capex risk as well as initial design, rollout and ongoing maintenance of the ML platform. The business can instead focus on proper data curation and API development to create the right analytics. It also significantly increases a business's ability to at least begin the process of experimenting with machine learning without a massive investment. This fact alone should bring in many new businesses to the machine-learning market that previously shied away due to huge upfront costs they couldn't justify.
MLaaS comes in two distinct platform flavors. First are the "Swiss Army Knife" style platforms that can do most everything you throw at them. The caveat, of course, is that these platforms require a great deal of effort to develop and fine tune to get the desired results. The second MLaaS platform type that's gaining popularity is the one that fits a specific niche. This MLaaS provider niche may be a unique business vertical -- or it could cater to a specific type of machine learning you want to leverage. Either way, these platforms get you much closer to what you want from a business sense compared to a generic platform that you must develop from scratch.
Related posts:
— Andrew Froehlich is the President and Lead Network Architect of West Gate Networks. Follow him on Twitter @afroehlich.