Oracle's New 'Adaptive' Apps Know What You Want Before You Ask

Comment (3)
SAN FRANCISCO -- Oracle OpenWorld -- Oracle is upgrading its enterprise apps, including sales, supply chain, human resources and more, with the brains to anticipate user needs.
The new capabilities are, of course, based on artificial intelligence, because everything is based on AI.
The new Oracle Adaptive Intelligent Apps, announced Monday, help manage finance, human resources, supply chain, manufacturing, commerce, customer service, marketing and sales.
Adaptive capabilities start with navigation. When a user logs into the system, they see a user interface that adapts based on time of day, time if year, the user's job role and more, Steve Miranda, Oracle Corp. (Nasdaq: ORCL) executive vice president of applications development, tells Enterprise Cloud News. For example, if you log on Friday afternoon at 5:00 p.m. and you're a consultant, the system knows you're probably there for time and expense reporting,
"But if I log in to HR on Nov. 30 at 11:52 p.m., you can be sure the deadline for open enrollment is about to close," Miranda says.
As another example, the system can automatically track behavior patterns for managers approving expense reports, flagging expensive dinners for close scrutiny but routinely approve home Internet costs with receipts attached, if that's the company policy, Miranda says.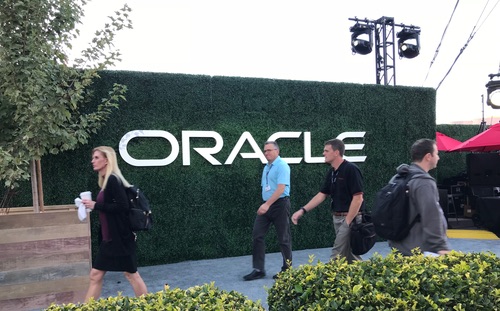 ---
Keep up with the latest enterprise cloud news and insights. Sign up for the weekly Enterprise Cloud News newsletter.
---
"The system is working around you," Jack Berkowitz, Oracle vice president, product management and data science, Adaptive Intelligent Apps, tells Enterprise Cloud News. "What you don't want to do is put up a bunch of charts and say, 'Hey, good luck, let me know how it turns out.' We want the system to react."
Improvements aren't limited to the user interface. The Oracle application suite shares intelligence between applications, says Clive Swan, Oracle senior vice president for application intelligence deployment. A salesperson making a call on a customer can learn in advance the customer's payment status and whether that customer has been having problems with service.
"While they're discrete solutions and independent, we've developed a connective intelligence layer," Swan says.
Recruiting solutions can look to HR systems to match applicant resumes with the most successful employees already working at the company, Berkowitz says.
Adaptive intelligence combines first-party data -- the company's own business data -- with third-party data aggregated from Oracle Advertising Cloud for consumer data, and companies such as Dun & Bradstreet for business-to-business information.
Oracle is also leveling up the core components of its enterprise app suite. Upgrades include governance, risk and compliance capabilities within the Human Capital Management application, and an improved employee wellness application with incentives for exercise, gamification and incentives. Miranda noted that getting employees involved in the wellness app can get those employees interacting with the entire HR system, doing a better job of keeping up with goals, skillsets and filling out self-appraisals.
The CX, or customer experience, module gets improvements to sales, for lead tracking and opportunities, as well as scripts. Service gets new capabilities for multichannel interactions, Miranda says. There are other upgrades to the app suite as well.
Related posts:
— Mitch Wagner




Editor, Enterprise Cloud News