Is Apple's Car 'The Mother of All AI Projects'?

Comment (7)
The rumors that have swirled around Apple's Project Titan have died down considerably over the last 18 months as the company has shifted focus to other areas. Now, however, CEO Tim Cook has breathed new life into company's much ballyhooed endeavor.
In an interview with Bloomberg on June 13, Cook noted that the company is indeed working on a type of autonomous systems for vehicles, which he called "the mother of all AI projects."
The Apple Inc. boss noted three trends that are shaping the vehicle industry right now: Electric-fueled cars, autonomous systems creating self-driving vehicles and ride sharing, popularized by companies such as Uber and Lyft. Taken together, these three technologies form the core of what Apple might do in the car market with adding in its own flavor of artificial intelligence.
"I think there is a major disruption looming there. Not only for self-driving cars but also the electrification piece," Cook told Bloomberg.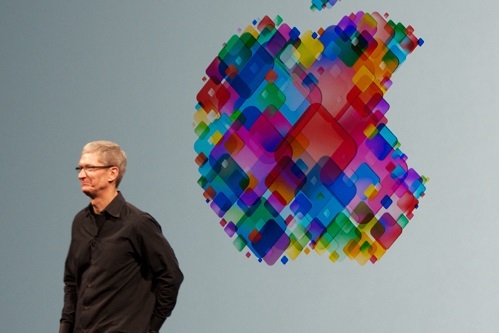 As with all things Apple, Cook was purposely vague about what the company had in store. Rumors have swung from the company building its own car, to perhaps creating a reference model for an Apple car that a manufacturer could follow. Or the company could be building an interface that takes advantage of the AI and machine learning found in Siri.
However, Cook did hint that this project is difficult and that may be the reason Apple hasn't talked about it for the last few months. Either way, look for AI to play a big role in the iPhone maker's future.
"It's probably one of the most difficult AI projects to work on, and so autonomy is something incredibly exciting for us but we'll see where it takes us," said Cook. "We're not saying from a product point of view what we will do but we are being straightforward that it's a core technology that we view as very important."
---
M&A activity is turning the cloud upside down. Find out what you need to know in our special report: Mergers, Acquisitions & IPOs Are Rocking the Cloud.
---
As Enterprise Cloud News editor Mitch Wagner reported, AI is creeping into other Apple products as well. The company recently detailed HomePod, its new set of speakers that support Siri and look to rival the Amazon Echo and Alexa digital assistant. (See Apple Tunes Up Siri & Cloud Services.)
Apple is also getting deeper into augmented reality, as well as virtual reality.
Despite the interview, Apple remains tight-lipped about Project Titan -- which is reportedly the codename for Apple's self-driving car project -- although paperwork filed with the California Department of Motor Vehicle and the National Highway Traffic Safety Administration have shed some light on what the company is planning.
For a time, the number of engineers working on Project Titan kept growing and growing until the company put the brakes on several months ago -- about the time tidbits from the project dried up.
Related posts:
— Scott Ferguson, Editor, Enterprise Cloud News. Follow him on Twitter @sferguson_LR.