IBM is hooking up with partners to give Watson more work. Watson is working with AT&T for Internet of Things analytics, and with Twitter to fight online bullying.
With AT&T Inc. (NYSE: T), IBM Corp. (NYSE: IBM) is building a new IoT analytics solution, combining AT&T IoT connectivity and IBM Cloud to improve enterprise ability to quickly analyze industrial IoT data and improve business operations. My colleague Kelsey Kusterer Ziser has the lowdown: AT&T & IBM Partner for New IoT Analytics Tech.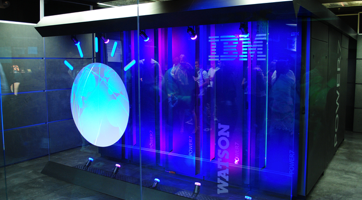 Additionally, Twitter Inc. is using Watson to identify online abuse, according to Geof Wheelwright on GeekWire. The social media platform said in a blog post this month that it's identifying abusive behavior before it's been reported.
"We're starting just now to partner with the Watson team. Watson is really good at understanding nuances in language and intention," Chris Moody, Twitter vice president of data strategy, said at IBM's InterConnect conference this week. "What we want to do is be able to identify abuse patterns early and stop this behavior before it starts."
Related posts:
— Mitch Wagner
Editor, Enterprise Cloud News