IBM is pushing quantum computing out of the lab and into the commercial market with several new additions to its Quantum Experience offering, which can deliver these services through the company's cloud.
These new additions include an API for the Quantum Experience that will allow developers, who do not have a background in quantum physics, to create interfaces between Big Blue's quantum computer and traditional machines. The company also plans to release a new software development kit (SDK) in the coming months to help develop commercial applications and software for these machines.
The quantum API is available through GitHub.
IBM and its research division have been involved in developing quantum computing for a number of years. The company opened up its Quantum Experience in 2016, along with cloud services based on the technology, to allow developers to begin experimenting with quantum computing, as well as to conduct research.
Although still in experimental stages, quantum computing is viewed by many as the next generation of computing, and a way to solve complex problems that are beyond the computers of today.
Unlike traditional computing, which is based on binary 1s and 0s, quantum computing uses atom-sized bits that can represent 0, 1, or both numbers at the same time. Results of calculations may change from run to run based on the quantum state, so the same calculation will be performed millions of times, with the final answer being the result that occurred most frequently. These quantum bits -- also known as qubits -- allow the machine to run multiple calculations at the same time, making the computers able to perform tasks much faster.
As of today, IBM has allowed developers to experiment with its own five-qubit Q machine, but Big Blue plans to develop faster quantum computers in the next few years that can support at least 50-qubit computing.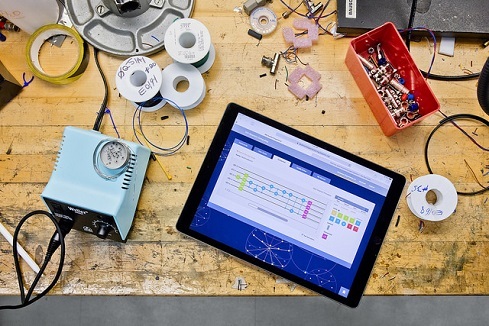 "IBM has invested over decades to growing the field of quantum computing and we are committed to expanding access to quantum systems and their powerful capabilities for the science and business communities," Arvind Krishna, senior vice president of Hybrid Cloud and director for IBM Research, wrote in the March 6 announcement.
By connecting its quantum machines through the cloud, IBM is looking to expand the reach of the technology, make it more accessible and offer it to more and more developers. In Monday's announcement, the company identified several commercial growth areas for quantum computing, including the pharmaceutical industry, supply chains and logistics, financial services, artificial intelligence and cloud security.
Since its Quantum Experience system came online last year, about 40,000 users have run more than 275,000 different experiments on its quantum machines, according to IBM.
IBM is not the only tech vendor looking to make its mark on quantum computing and turn the technology into a viable commercial product. Google, for example, has its own Quantum AI research division running experiments with the technology, and the search giant has also partnered with NASA for research.
— Scott Ferguson, Editor, Enterprise Cloud. Follow him on Twitter @sferguson_LR.
---
CALLING ALL CLOUD, NFV AND SDN COMPANIES: Make sure your company and services are listed free of charge at Virtuapedia, the comprehensive set of searchable databases covering the companies, products, industry organizations and people that are directly involved in defining and shaping the virtualization industry.
---