IBM Cloud Taps Into Nvidia GPUs for AI & HPC
IBM is continuing to grow its partnership with Nvidia by offering additional GPU technology to customers to support artificial intelligence, high-performance computing and other high-throughput workloads.
Through its IBM Cloud, Big Blue is now offering customers access to Nvidia's Telsa V100 graphics processing units (GPUs), which the company introduced at this month's CES expo in Las Vegas and which offer featuring 125 TeraFLOPS (trillion floating point operations per second) of performance.
In a blog post published Wednesday, John Considine, the general manager of IBM's Cloud Infrastructure Services, wrote that the company is adding the Telsa V100 GPUs to its Nvidia line-up, which already includes P100, K80 and M60 models.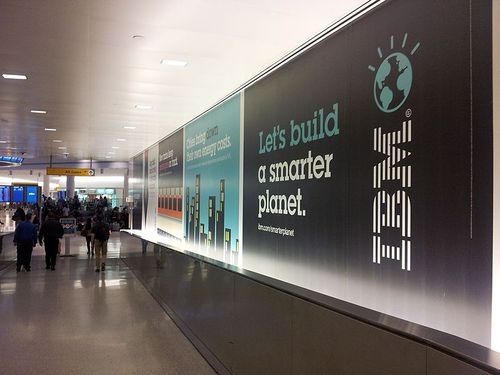 In addition to offering the Nvidia GPU technology through the cloud, Considine writes that customers can also access bare metal servers that can support up to two Tesla V100 PCIe GPU accelerators.
IBM Corp. (NYSE: IBM) and Nvidia Corp. (Nasdaq: NVDA) are each eager to cash in on the push toward AI and machine learning, and the two companies have positioned GPUs, and not more traditional x86 processors, as a more efficient and powerful way to support the compute-intense workloads.
"This new IBM Cloud service delivers near-instant access to the most powerful GPU technologies to date, enabling enterprises, data scientists and researchers from organizations including NASA Frontier Development Lab and SpectralMD to train deep learning models and create innovative cloud-native applications that address complex problems," Considine wrote in the January 31 post.
---
Want to hear more about the leading operator use cases for AI technologies? Join us in Austin from May 14-16 at the fifth annual Big Communications Event. There's still time to register and communications service providers get in free!
---
IBM is also using Nvidia's NVlink 2.0, a high-speed interconnect, with its AC922 Power Systems servers, which also include the Power9 processor, which are designed for companies looking to build out on-premises clouds for AI, HPC and workloads. (See IBM's Power9-Based AC922 System Designed for AI Workloads.)
IBM is not the only company looking to offer GPU technology through the cloud. Google recently announced that it would give customers access to what it calls "preemptible" Nvidia GPUs through its cloud that can be used in short, 24-hour bursts. (See Google Cloud Offering 'Preemptible' GPUs Plus Price Cut.)
Google (Nasdaq: GOOG) noted at the time that companies could access the GPU technology for AI and machine learning applications.
Related posts:
— Scott Ferguson, Editor, Enterprise Cloud News. Follow him on Twitter @sferguson_LR.