Google Growth Driven by Enterprise Cloud & Machine Learning
Google credited its burgeoning enterprise cloud business, along with machine learning throughout its products, with helping the company drive growth and diversify beyond advertising revenue.
Revenues for the second quarter 2017, reported Monday, were $26 billion, up 21% year-over-year, for Google -- or, more precisely, its parent, Alphabet.
Income was $4.1 billion, despite a $2.7 billion fine leveled by the European Union in June over Google favoring its own products in search results. Google plans to appeal that decision.
Diluted earnings per share were $5.01.
Alphabet beat expectations of $25.6 billion revenue and $4.83 earnings per share.
Alphabet traded at $951.40, down 3%, after-hours Monday.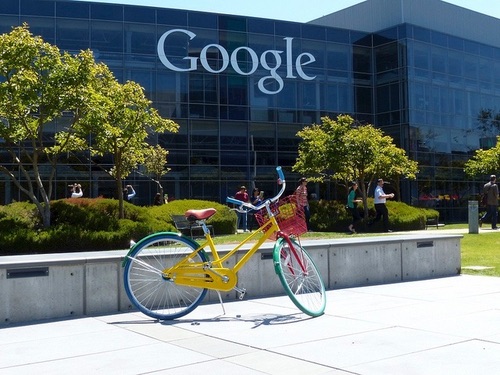 Alphabet's overall non-advertising revenues, which include the Google Cloud Platform enterprise cloud business, were $3.09 billion for the quarter, up from $2.17 billion a year earlier. Alphabet categorizes its non-ad business as "other revenues" in its earnings report. Other revenues accounted for 12% of Google's business, up from 10% a year ago.
Headcount was 75,606, up from 73,992 sequentially and 66,575 in the year-ago quarter, the company said. Much of that growth, for at least the most recent quarter, was in cloud.
"The most sizable headcount additions were once again made in cloud for both technical and sales roles, consistent with the priority we place on this business," said Alphabet CFO Ruth Porat on the company's earnings call.
Although Alphabet executives on the call singled out the Google Cloud Platform enterprise cloud business several times as a growth driver, they did not provide specific numbers.
Google Cloud Platform saw particular growth among large enterprise customers in "regulated sectors," with triple the number of new deals worth $500,000 or more than this time last year, Google CEO Sundar Pichai said. Google is investing in new data centers worldwide, including northern Virginia, Singapore, Sydney and London, with an expanding partnership with SAP and a new partnership with Nutanix to integrate their products with Google Cloud. (See Nutanix Buddies With Google, Tackles Hybrid Cloud.)
Machine learning is driving Google's core products, Pichai said. Voice and camera are emerging as new channels from which people ask questions and get things done, and Google is taking advantage of those channels. Users interact with Google Assistant through Google Home. And Google Lens, available next year, will allow Google to understand what people are looking at and take action. For example, point Lens at a photo of a band, and the user can get relevant information and buy tickets to a concert, Pichai said.
---
Can Google make the grade as an enterprise cloud provider? Find out on our special report: Google's Big Enterprise Cloud Bet.
---
Machine learning is embedded in Google Maps, YouTube, Gmail and Google Photos, which has 500 million active users, Pichai said.
Google cloud competitors IBM and Microsoft reported their earnings last week. (Amazon is due to report on Thursday.) IBM showed its enterprise cloud and other cutting-edge businesses growing strongly, but the company couldn't avoid its 21st consecutive quarter of revenue decline. (See IBM's Cloud Strategy Helps, but Can't Stop Revenue Decline.)
The cloud helped Microsoft end fiscal 2017 on a high note, with Azure revenue alone nearly doubling year over year. (See Microsoft's Azure, Other Cloud Offerings Driving Solid Growth.)
Related posts:
— Mitch Wagner
Editor, Enterprise Cloud News
---
CALLING ALL CLOUD, NFV AND SDN COMPANIES: Make sure your company and services are listed free of charge at Virtuapedia, the comprehensive set of searchable databases covering the companies, products, industry organizations and people that are directly involved in defining and shaping the virtualization industry.
---