Google is cutting the cost of running highly parallelized compute tasks on Google Compute Engine, reducing the pricing of Nvidia Tesla GPUs by up to 36%, as competitor Amazon gears up for its cloud mega-conference in Las Vegas next week.
In US regions, each Nvidia K80 GPU attached to a virtual machine (VM) is priced at $0.45 per hour while each of Nvidia's older P100 processors costs $1.46 per hour, Google (Nasdaq: GOOG) says in a blog post announcing the change Monday.
Google says its GPU virtual machines allow users to create virtual machines with the right performance and cost for particular workloads, creating "VM shapes" with the necessary number of virtual CPUs, GPUs and memory. For fast disk performance, users can also attach up to 3TB of local SSD to any GPU-enabled VM, Google says.
The cloud configurations provide access to massively parallel computational power applications, including deep learning, physical simulation and molecular modeling. Those applications on Nvidia Tesla GPUs can take hours instead of days, Google says.
Additionally, Google is lowering the price of pre-emptible local SSDs by almost 40% compared with on-demand local SSDs -- $0.048 per GB-month.
Price wars are integral to the cloud market, as cutting cost is a key factor driving enterprises to the cloud. Amazon Web Services Inc. started charging by the second for several of its different cloud services in October, to help customers control costs. Until then, AWS charged by the hour, while Microsoft Azure and Google Cloud charged by the minute. (See AWS: We Charge by the Second Now.)
Competition between public cloud providers is pushing object storage pricing down, according to a study. (See Storage Now Driving New Cloud Pricing Fight: Report.)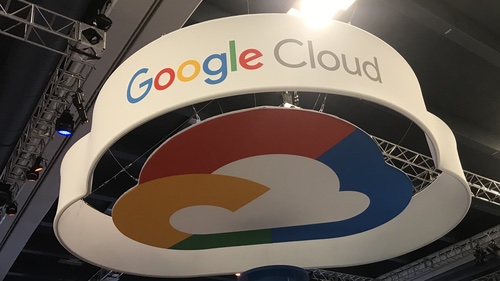 ---
Keep up with the latest enterprise cloud news and insights. Sign up for the weekly Enterprise Cloud News newsletter.
---
And Larry Ellison, Oracle Corp. (Nasdaq: ORCL)'s irascible chairman and chief technology officer, threw down a gauntlet to Amazon in September, claiming Oracle's new cloud database would beat Amazon pricing by half. (See Oracle's Ellison: We'll Beat Amazon Cloud Pricing by Half.)
Google is striving to catch up to Amazon Web Services' enormous lead in the cloud market; AWS is not only the leader in the cloud market, it has more market share than the next five competitors combined. (See Microsoft Growing Explosively, but Amazon Retains Huge Cloud Lead.)
Amazon kicks off its annual re:Invent conference for users and partners in Las Vegas next week, where the company will likely announce price cuts and artificial intelligence advances of its own.
— Mitch Wagner




Editor, Enterprise Cloud News