Google is looking to smooth over roadblocks to AI adoption, helping businesses to apply the technology to specific needs. To that end, Google is debuting pre-packaged solutions and reference architectures for AI in three different uses: for recruitment, contact center and recommendations, the company said Thursday.
AI can revolutionize every industry, but many businesses haven't adopted AI because of factors including need for specialized talent and hardware, data requirements, and required changes to business cultures, Google (Nasdaq: GOOG) says. And AI can be "challenging to apply to very specific business needs," according to a blog post announcing the new technology.
Google is rolling out two categories of solutions for specific uses: "The first is our set of pre-packaged AI solutions that can be easily integrated into existing workflows," built in cooperation with enterprise partners who are experts in these areas. Most of these solutions will be delivered through those partners, although some will be offered direct, Google says. The second category is reference articles that developers can use to create customized AI tools.
The first service, Cloud Talent Solution, is designed to help businesses find the right workers faster. The job search feature, formerly known as Cloud Job Discovery, is now generally available, Google says. The service is already use on job boards, such as CareerBuilder. (See OK Google, Find Me a Job.)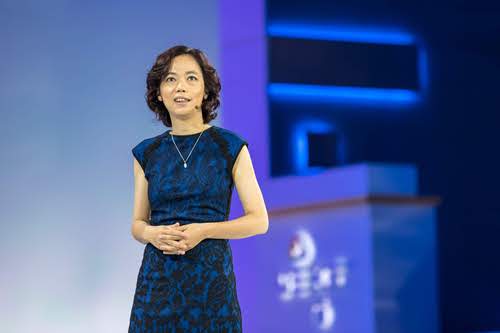 ---
Now entering its fifth year, the 2020 Vision Executive Summit is an exclusive meeting of global CSP executives focused on navigating the disruptive forces at work in telecom today. Join us in Lisbon on December 4-6 to meet with fellow experts as we define the future of next-gen communications and how to make it profitable.
---
Secondly, Contact Center AI is designed to simplify automated responses and complex "phone tree" calling systems required for customer service.
"Instead of a phone tree, it greets callers in a natural and conversational manner," Google says. "Callers can describe the reason for their call, and it will ask for and capture any relevant information needed. Whenever possible, it aims to resolve simple requests and tasks, such as billing inquiries or driving directions. And when it determines that a caller's needs exceed its abilities to help, it seamlessly transitions the call to a live agent and switches to a supporting role. During the conversation, it surfaces information that can help the live agent, in real time, so agents have little need to put a caller on hold. It also captures important analytics, such as historical trends or whether a certain kind of contact is happening more frequently."
Thirdly, the Recommendation Solution provides users with suggestions for additional engagement, such as content providers suggesting what to watch next, and online retailers recommending complementary products. Recommendation Solution will be available as a reference architecture rather than a pre-packaged solution, Google says.
Related posts:
— Mitch Wagner




Executive Editor, Light Reading