Cisco Buying AI Specialist MindMeld for $125M
Cisco is looking to add a bit of artificial intelligence (AI) flavor to its collaboration products with its $125 million acquisition of MindMeld, a startup that focuses on building natural language capabilities for machines.
The two companies announced the acquisition on May 11. The deal is expected to close sometime during Cisco's 2017 financial fourth quarter.
Known for decades as a supplier of networking gear, Cisco is rapidly expanding into a much broader enterprise play and doing so through acquiring companies large and small. In addition to cloud computing, Cisco is aiming its resources at AI, machine learning, the Internet of Things and big data analytics. (See Cisco Faces Up to Public Cloud Threat.)
Earlier this year, Cisco paid $3.7 billion for AppDyanmics as a way to bring machine learning and analytics to the network, especially as applications move among different clouds. The company also recently bought Viptela for its SD-WAN capabilities, as well as analytics assets from privately held Saggezza. (See Cisco Buys Analytics Assets From Saggezza.)
Although Cisco sees AI as becoming an integral part of its entire networking and cloud portfolio, the MindMeld acquisition will help build machine learning into offerings such as its Spark cloud collaboration products. (See Cisco Looks to Take the Pain out of Meetings.)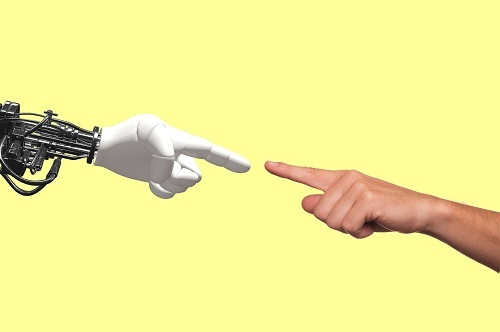 Specifically, MindMeld will supply natural language interfaces and chat assistants to allow for greater collaboration among teams using the technology, as well natural language commands to control a Spark Board, for example.
"At the core of MindMeld's technology is a powerful machine learning platform that is able to ingest customer data and create a highly accurate and customized natural language model, tailored to each company's industry and requirements," Rob Salvagno, vice president of Cisco Corporate Business Development, wrote in a blog post Thursday. "MindMeld also delivers a dialog manager that enables a computer to respond to user requests through chat and voice applications in a human-like fashion."
---
M&A activity is turning the cloud upside down. Find out what you need to know in our special report: Mergers, Acquisitions & IPOs Are Rocking the Cloud.
---
A recent report by IDC found that companies are planning to spend about $12.5 billion this year on AI and cognitive computing software, with the majority of that cash going to systems and applications that automatically learn, discover and make recommendations or predictions. (See AI, Cognitive Spending Soaring to $12.5B in 2017.)
When the deal closes, MindMeld employees will join Cisco's Cloud Collaboration group.
Founded in 2011 in San Francisco, MindMeld has about $15 million in private funding, according to CrunchBase. The company currently holds ten patents, and was recently named by Fortune as one of 50 companies changing AI.
Related posts:
— Scott Ferguson, Editor, Enterprise Cloud News. Follow him on Twitter @sferguson_LR.