Cisco Acquires AI Firm for $270M – CEO to Head Collaboration
Cisco plans to acquire Accompany, a privately held company that provides AI tools for sales, for $270 million. And Cisco named Accompany CEO Amy Chang as senior vice president in charge of Cisco's collaboration technology group.
Chang replaces Rowan Trollope, who is leaving effective Thursday to take a job as CEO of another company, Cisco Systems Inc. (Nasdaq: CSCO) said in a statement. Trollope joins Five9, a cloud contact center software vendor. (See Cisco Announces Intent to Acquire Accompany – CEO To Head Cisco Collaboration and Five9 Appoints Industry Veteran Rowan Trollope as New CEO.)
Accompany provides a platform for finding new prospects, navigating sales and strengthening relationships, Cisco says.
Cisco plans to embed Accompany across its collaboration portfolio, for example providing user and company profile data in Webex meetings.
Chang has served on Cisco's board of directors since October 2016, and is resigning from Cisco's board.
The team at Accompany, based in Los Altos, Calif., will join the Cisco Collaboration Technology Group under Chiang.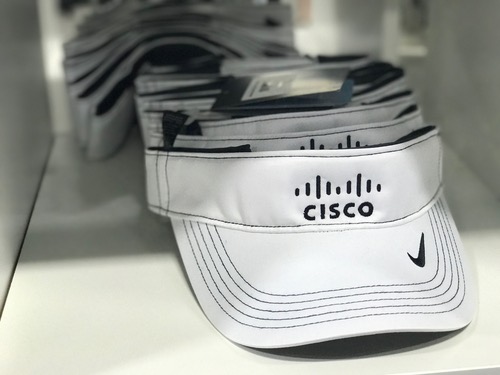 ---
Boost your knowledge of cloud-native software and innovations driving data center transformations! Join us in Austin at the fifth annual Big Communications Event May 14-16. The event is free for communications service providers -- secure your seat today!
---
The collaboration group at Cisco includes Webex and Spark, which are being combined.
The acquisition resembles a much larger, recent deal -- Microsoft's $26.2 billion acquisition of LinkedIn. At the time, Microsoft said it planned to use LinkedIn technology to embed information about people in its collaboration products. (See Microsoft Closes LinkedIn Acquisition. What's Next?)
Accompany raised about $41 million from investors, with the most recent round in 2015, giving the company a valuation of about $200 million. Investors include Cowboy Ventures, CRV, Iconiq Ventures and Ignition Partners, according to the Silicon Valley Business Journal.
It's been a busy day for Cisco's acquisitions and divestitures -- Cisco today said it's selling its Service Provider Video Software Solutions (SPVSS) business -- in effect, the NDS business it acquired in 2012 for $5 billion -- to Permira. That's the same equity firm that sold NDS to Cisco six years ago. (See Cisco Dumps Video Software Biz, Ends NDS Era.)
Related posts:
— Mitch Wagner




Executive Editor, Light Reading
PARTNER PERSPECTIVES
- content from our sponsors