Apple Launches Machine Learning Journal
Apple, which had been known for its iron-clad secrecy, now plans to publish its leading-edge machine learning research to a publicly accessible website.
The iPhone maker has launched what it calls the Machine Learning Journal where those interested in the topic can read posts to see how Apple engineers are "using machine learning technologies to help build innovative products for millions of people around the world."
The first article posted on the site is called "Improving the Realism of Synthetic Images," which examines how to train neural networks to properly identify faces and different objects in photographs. However, this is a long and complex undertaking, which lead Apple engineers to use synthetic images to help with this process. The engineers then refined those images to make them look as realistic as possible.
While Apple executives, and especially CEO Tim Cook, have talked publicly about using machine learning and artificial intelligence in developing new products, a website with serious research shows how important and integral this technology is to the company's future. (See Is Apple's Car 'The Mother of All AI Projects'?.)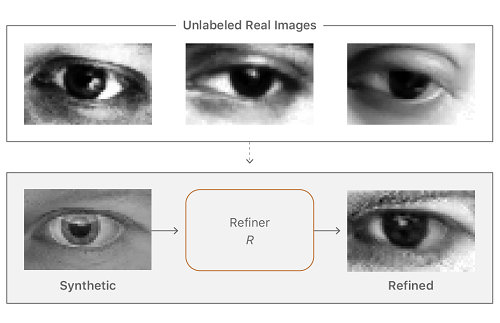 Apple is also making machine learning and AI part of its acquisition strategy. Earlier this year, the company confirmed that it had acquired an under-the-radar startup called Lattice Dark, which specializes is using machine learning and data analytics to analyze "dark data." (See Apple Quietly Acquires Machine Learning Specialist Lattice Dark.)
At the same time, Apple is making up for some lost time as it has watched its closest competitors jump into the machine learning and AI space to not only show off their engineering prowess, but to capture "mindshare" within this market as well.
Earlier this month, Microsoft announced that it would create an AI research lab to conduct work in this field and help develop commercial applications of the technology. (See Microsoft Establishes New AI Research Lab.)
---
Keep up with the latest enterprise cloud news and insights. Sign up for the weekly Enterprise Cloud News newsletter.
---
At nearly the same time, Alphabet -- the parent company of Google -- launched a new subsidiary dubbed Gradient Ventures. Its mission is to invest in AI startups. (See Alphabet Launches Investment Fund for AI Startups.)
With its machine learning site, Apple is trying to get in on some of that mindshare as well. In addition, the company is looking for talent to make these machine learning and AI visions a reality. As TechCrunch points out, at the bottom of the website, there's a link to various job posts at Apple.
A recent report knocking IBM's AI and cognitive computing efforts noted that Big Blue is in a race for talent and is losing out to other, more nimble firms in this space. (See IBM Watson Faces Tough Road – Analyst.)
Related posts:
— Scott Ferguson, Editor, Enterprise Cloud News. Follow him on Twitter @sferguson_LR.