The rush to discover new, life-saving medications is a big, risky business, and one of the world's largest pharmaceutical companies, along with an artificial intelligence startup, are betting that AI can help speed up that process while reducing some of the guess work.
GlaxoSmithKline (GSK) has signed a £33 million ($43 million) deal with Exscientia, a Scottish startup specializing in AI, to determine if the technology can cut down some of the uncertainty and risk in developing new medicines.
This is the second big pharma deal that Exscientia has signed. The agreement with GSK will allow Exscientia to apply its AI platform to ten different diseases to determine if the technology can help lead the way to developing new drugs.
"The alliance provides further validation of our AI-driven platform and its potential to accelerate the discovery of novel, high-quality drug candidates," Andrew Hopkins, the CEO of Exscientia, wrote in a June 2 statement. "Applying our approach to client discovery projects has already delivered candidate-quality molecules in roughly one-quarter of the time, and at one-quarter of the cost of traditional approaches. Our intention therefore is to apply these capabilities to projects selected by GSK."
While AI, along with machine learning, has found its way into other technologies ranging from cybersecurity to automation to connected cars, the pharmaceutical industry is increasingly interested in how these technologies can reduce the amount of time it takes to research and then manufacture new drugs.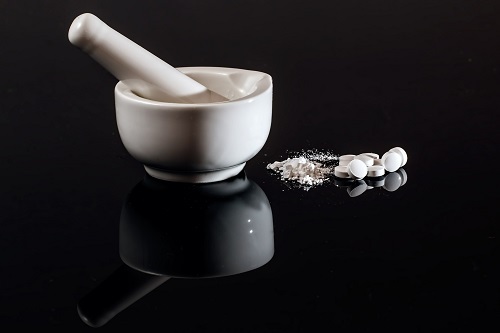 In addition to GSK, Johnson and Johnson, Merck and other big pharma companies are exploring using AI in their research, according to Reuters.
In the case of Exscientia and GSK, the goal is to see how molecules react to different compounds and then use that research to develop new drugs. The AI part should "reduce the number of compounds required for synthesis and assay in order to achieve lead and candidate compound goals," according to the statement.
The pharmaceutical industry is one of several types of enterprises that plan to adopt AI and machine learning over the next several years. A recent report from ABI Research found that about 7,000 businesses are using AI this year, and that's expected to increase to 900,000 companies by 2022 -- a compound annual growth rate of 162%.
---
M&A activity is turning the cloud upside down. Find out what you need to know in our special report: Mergers, Acquisitions & IPOs Are Rocking the Cloud.
---
"Increasingly, businesses are applying these technological advancements to deliver automation and innovation that equal or exceed human capabilities," according to ABI.
AI and machine learning are increasingly invading all aspects of scientific research. In Japan, researchers are looking to build the world's fastest supercomputer specifically to look closer at AI and machine learning. (See US Energy Department Aims for Exascale.)
Related posts:
— Scott Ferguson, Editor, Enterprise Cloud News. Follow him on Twitter @sferguson_LR.