LinkedIn Launches Private Cloud for Growth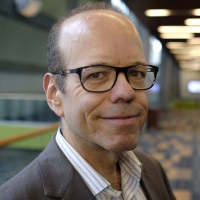 4/6/2016

Comment (1)

LinkedIn is looking to increase its user base drastically by offering a wide variety of content and apps, including video and other applications requiring significant bandwidth. That's 5x or 10x growth. "Creating another level of smaller data centers would not have been very efficient for us," Bachar said.
The new data center isn't Facebook- or Google-scale, with hundreds of thousands of servers per data centers, but it's still pretty big: 100,000 to 200,000 servers.
LinkedIn currently has four of its smaller data centers in the US, and one in Singapore, with the new Project Altair data center going up in Hillsboro, Oregon. "We have the keys and we're running the tests on it. It's not live yet," he said. As the Project Altair center comes online, LinkedIn may retrofit the old data centers with new technology, expand them or shut them down.
Project Altair uses high-speed interconnects and high density racks. Each rack can hold 96 servers, connecting at 10 or 25 Gbit/s. The next level of the network is a 100 Gbit/s interface, split into 2x50, optimized for bandwidth and cost. All data centers are standardized on a single 1U switch.
Light Reading talked with Yuval about data center innovation and its work with the Facebook-sponsored Open Compute Project in a recent video interview. (See LinkedIn on OCP & Data Center Innovation.)
LinkedIn has been broadening its services for several years, for example, offering groups for discussion of professional interests, and published articles on its platform. But it's recently stepped up the pace, acquiring online educators Lynda.com for $1.5 billion last year.
The stakes for LinkedIn's diversifying have become higher. The stock price dropped more than 40% in early February after LinkedIn reported its fourth quarter earnings. LinkedIn traded at $113.70 after hours Tuesday, down from $265.35 almost exactly a year ago -- April 10 -- and $191.25 Feb. 3, just prior to reporting 4Q earnings.
The drop came after LinkedIn in early February reported a fourth-quarter loss and weaker-than-expected 2016. LinkedIn forecast revenue of $820 million in the first quarter of this year, missing analyst expectations of $867 million.
LinkedIn hit 414 million members in the fourth quarter, with a loss of $8.4 million, compared with $3 million profit in the year-ago quarter. Revenue was $861 million, up 34% and topping analyst expectations of $857.6 million.
— Mitch Wagner,
, West Coast Bureau Chief, Light Reading.

(1) |