Enterprise Cloud News, which had been a separate site, is merging back into Light Reading, and we're delighted about that. We're sure it'll be good for you too.
Light Reading launched enterprise cloud coverage about two years ago. It was a big deal for us, because we'd previously been focused exclusively on communications service providers. And it reflected a big change in the industry. At the time, the cloud was already driving enterprises to become more sophisticated in their IT and networking infrastructure. We saw that we could make a difference bringing our smart, skeptical tech journalism to the enterprise.
A year ago, we launched Enterprise Cloud News as a separate site. At that time, although service providers and enterprises had a lot in common, it made sense to serve them with two separate communities and two brands.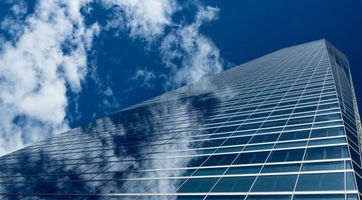 ---
Want to learn more about network automation? Register today for Light Reading's Automation Everywhere on April 4 in Dallas. We will be tackling the business and technology challenges behind driving network automation. The event is free for communications service providers – don't miss out!
---
Things move fast in the tech industry. Now, the enterprise and service providers are two parts of one big industry. Service providers serve enterprises with connectivity. Service provider networks are coming to resemble enterprises, with hardware and software disaggregated and strong reliance on open source.
Enterprises, meanwhile, are becoming more like service providers. With applications running in the cloud in addition to on-premises, connectivity is becoming more essential. Enterprise systems are no longer for internal use only; they connect with customers and partners. All companies in every industry are becoming technology companies; that's a cliche now because it's true. It means that the connectivity, reliability and security historically delivered by service providers are now required by enterprises too. And those needs will increase meteorically with the emergence of new technologies such as the Internet of Things.
So it makes sense to bring Enterprise Cloud News back under the Light Reading umbrella. You'll find all of the two years' of enterprise cloud content that ran on Enterprise Cloud News and Light Reading under the newly relaunched Enterprise Cloud section of Light Reading. And look for new articles and other content there every day, as well as on the Light Reading home page. (Including today. Go check right now and see for yourself. We'll wait.... )
Enterprise cloud becomes an integral part of Light Reading's coverage, alongside Automation, Internet of Things, 5G and so on.
This is great news for me personally, for Light Reading, and for the enterprise cloud and service provider community. Thanks for staying with us, and we're looking forward to helping guide your journey to the enterprise cloud over the long term.
Related posts:
— Mitch Wagner




Editor, Enterprise Cloud, Light Reading