"Data gravity" is the buzzword describing a networking constraint on emerging technologies -- such as the Internet of Things and artificial intelligence -- that generate vast amounts of data, which is just plain hard to move around.
IBM Corp. (NYSE: IBM) is looking to defy data gravity, extending its Cloud Private for Data platform to allow enterprises to use analytics wherever the data is -- in an IoT device, private cloud, Amazon Web Services Inc. , Microsoft Azure or IBM Cloud -- without having to first move the data to a central location, such as a data warehouse, Rob Thomas, IBM general manager for analytics, tells Light Reading.
"It's writing data once and accessing it wherever it is," Thomas says.
IBM Cloud Private for Data, launched in March, is a platform for Kubernetes and containers, providing a single console for collecting, managing and applying AI to data on private cloud or public clouds. IBM Launches Analytics Platform for Private Cloud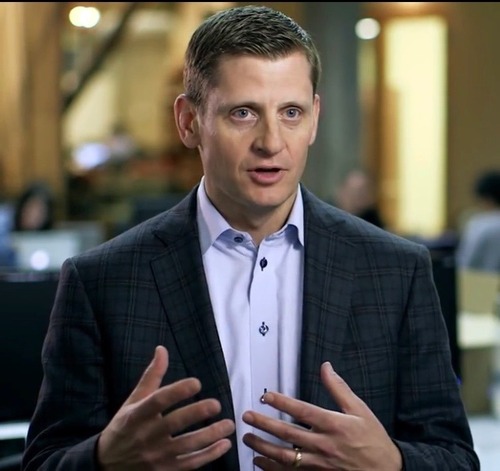 ---
Now entering its fifth year, the 2020 Vision Executive Summit is an exclusive meeting of global CSP executives focused on navigating the disruptive forces at work in telecom today. Join us in Lisbon on December 4-6 to meet with fellow experts as we define the future of next-gen communications and how to make it profitable.
---
Cloud Private for Data is designed to bring the same flexibility and elasticity of public cloud infrastructure to on-premises data centers, integrating data science and development platforms. Cloud Private for Data builds on IBM Cloud Private, introduced in November, which is IBM's bid to extend public cloud, containers and Kubernetes into the enterprise data center, building hybrid cloud applications that move easily between the public cloud and enterprise estate. (See IBM Cloud Private Extends Big Blue's Hybrid Reach.)
Like IBM, other big public cloud providers are extending their public clouds to the private cloud: Amazon Web Services Inc. is partnering with VMware Inc. (NYSE: VMW) to extend vSphere to the AWS public cloud; Also, AWS provides a device it calls "Snowball" to run AWS's workhorse EC2 compute engine on-premises; Google launched a Kubernetes server for enterprise data centers in July; and Microsoft provides Azure Stack to run Azure workloads on-premises. (See VMware Slashes Costs for vSphere on AWS, AWS Boosts 'Snowball' Edge Device & EC2, Google Debuts On-Prem Kubernetes Server and Microsoft's Azure Stack Is Useful but Not for Everyone.)
IBM is also announcing Thursday that it is partnering with Red Hat Inc. (NYSE: RHT) to run data services on Red Hat's OpenShift container platform platform. And IBM is working with HortonWorks to containerize Hadoop. (See Microsoft & IBM Partner With Red Hat: Why You Should Care.)
IBM plans to unveil its news at a live event in New York, streamed over the Internet, Thursday evening, where it will also promote its vision for AI and machine learning.
"Not having an AI strategy right now is like not having an Internet strategy in 2000 or a mobile strategy in 2010," Thomas says. "Unfortunately, many organizations haven't woken up to that reality."
He adds: "There is an incorrect view in the market that AI is a magic black box. Just find the box, plug it in, and it's all good."
Thomas continues, "There is no magic. It's still computer science." AI solutions are assembled from components, including runtimes, development tools, natural language processing and vision recognition. Fortunately, "those tools are super-easy. You can start tomorrow. For getting something quick and dirty up, we're talking weeks, not even months."
Enterprises are already deploying AI in a variety of business cases, Thomas says, including optimizing queries -- not sexy, but it streamlines business processes: An insurance company is using AI to reduce manual claims processing; companies are using AI to automate customer service processes; and a bank is using AI to make data available to customers and stakeholders while also remaining compliant with Europe's General Data Protection Regulation (GDPR).
— Mitch Wagner




Executive Editor, Light Reading