Google Buys Xively for $50M to Build IoT Muscle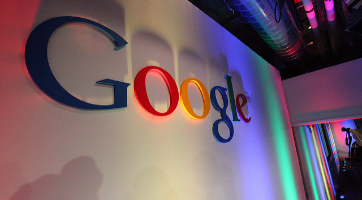 (15) |




Re: Google cloud + IoT

@Michelle: Yeah, if you're a Boston-area startup, Kendall Square is the place to be.

Well, once you've actually made it, to a certain degree. A lot of super young startups that go right to pricey Kendall Square quickly fizzle out.

In addition to that, a lot of major tech companies have big offices there. The IBM THINKcenter (which is technically a little ways away from Kendall Square, but close enough). The Microsoft NERD Center. And so on.

Re: Google cloud + IoT

@Susan: Indeed, that's why I place limited trust in rankings of things like "happiness" or "smartest" or whatever... often because the particularized metrics don't account for the individual ways that various parties seek to improve their positioning.

It's real easy to achieve fame for being the "happiest place" or "smartest place" or whatever if you're essentially Peaksville in that episode of The Twilight Zone.

Re: Google cloud + IoT

That is very impressive. I didn't realize there was SO MUCH tech activity in the area. MIT was a given, but I had no idea the depth of tech innovation.

Re: Google cloud + IoT

Wow, Joe. That letter was impressive. Obviously, that's someone with strong ethics. I think it speaks is good part about how everything about human communications and interactions is turning into automated responses, automated thinking (if you can call it thinking anymore), depersonalization masked under a faux "personalization" stamp. All what I know about the super happy employees at Google come from super happy employees, yes, and some of those "the best companies to join" or something like that. But, according to this HR person, it would seem it's more like Google cherry picks its employees rather than having real open positions. I am a bit disappointed, I have to admit. As for the students and best test scores, not long ago there was a similar case in England about a school pushing out unsuccessful students.

Re: Google cloud + IoT

@Susan: Well, to be fair, it's easy to brag about having super-happy employees when you culturally marginalize and push out (if not outright fire) the employees who aren't happy. (See, e.g., here.) It's the same way countries like Japan get to have students with some of the best test scores -- by pushing out the students who aren't successful.

Re: Google cloud + IoT

@Michelle: The Boston/Cambridge area is huge for tech. For all the talk about Boston being a contender for Amazon HQ2, Boston, Cambridge, and surrounding towns already have a substantial Amazon presence (especially after Amazon purchased Kiva and renamed it Amazon Robotics).

In particular, Kendall Square in Cambridge is touted to be "the most innovative square mile in the country" because of all the tech companies, pharmaceutical companies, and startups in and near the neighborhood -- along with the presence of MIT.

Re: Google cloud + IoT

A long commute sounds terrible. I didn't realize Xively was based in Boston. You guys have a lot of interesting web companies in the Boston area...

Re: Google cloud + IoT

@kq4ym: I'm particularly interested if Xively will keep its Boston office or if Google will send the Xively team to Google's offices across the Charles River in Cambridge, Mass.

As geographically close as the two locations are, a change like that could make for some commuting headaches for some of the workers.

Re: Google cloud + IoT

I think it will be better. Google employees are some of the happiest employees on the planet. Google also has a reputation of having some of the best office spaces.

Re: Google cloud + IoT

It will be interesting to watch the development and I'm too wondering how the 45 employees added to the Google payroll will fare after settling in with the new bosses. Wonder their salaries and benefits are better or worse now, I would hope better.