Cisco is looking to expand its presence in the smart city and Internet of Things (IoT) markets with a $1 billion financing program that will allow communities to make investments in their infrastructure with the vendor's financial backing.
The City Infrastructure Financing Acceleration Program, which Cisco Systems Inc. (Nasdaq: CSCO) is announcing at Smart City Expo World Congress in Barcelona on November 14, also has backing from private equity firm Digital Alpha Advisors and pension fund investors APG Asset Management and Whitehelm Capital.
The goal of the financing program is to allow cities and communities to invest in IoT and other connected and smart technologies at a time when urban populations continues to grow and municipal managers see benefits in creating better ways to manage parking, lighting and other issues, said Munish Khetrapal, managing director of Smart Cities and IoT at Cisco.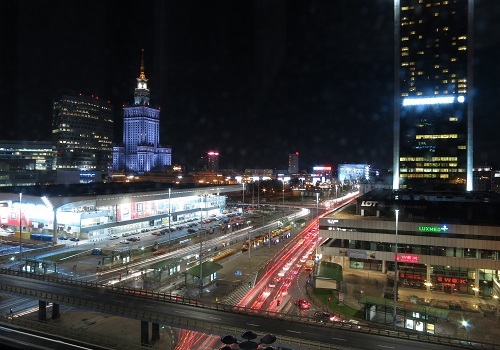 "The increase in people moving to cities is leading to strains and stresses on the infrastructure and technology is the only way to build these types of city operations, and to build them in a way that creates better traffic, parking, lighting efficiency, waste management and all these types of operational functions that we take for granted," Khetrapal told Enterprise Cloud News before Tuesday's announcement.
"All of these to be refined and optimized for this huge population increase," Khetrapal added.
If they qualify for the program, cities can use the funds to invest in multiple different smart and IoT technologies, even if the products are made by companies other than Cisco. Unlike a grant, the financing program is self-perpetuating, so as cities start to pay back loans, Cisco and its partners can continues to lend out additional money.
---
Keep up with the latest enterprise cloud news and insights. Sign up for the weekly Enterprise Cloud News newsletter.
---
IoT and the cities that are investing in these technologies are big investment areas for Cisco as it moves away from it traditional business of providing the hardware gear for networks. Right now, the company is working with about 30 cities worldwide on various connected and IoT projects, including a reimaging of downtown Las Vegas. (See Las Vegas: Can Sin City Win Smart City Bet?)
In addition to the new funding program, Cisco is updating its recently renamed Kinetic for Cities, with several additional features designed to address issues of public safety.
For Cisco, Khetrapal said, the goal is to create a common network that cities and municipalities can use to monitor, track and secure all the devices that are now connected, and provide the cloud and other services needed to track and analyze all that data.
Besides the new applications for Kinetic, Cisco is adding a layer of automation into platform, which can produce automatic alerts for those monitoring different parts of a city. For instance, if a car is parked in a restricted area, a sensor will relay that information to the proper authorizes. The platform also allows cities to create standard operating procedures (SOP) for governments to allow people to react to different issues based on the data the IoT devices are collecting.
Related posts:
— Scott Ferguson, Editor, Enterprise Cloud News. Follow him on Twitter @sferguson_LR.