Workday is implementing an OpenStack private cloud to improve agility and help its data centers keep up with booming customer growth.
Workday looks to OpenStack to provide a platform for delivering new services quickly and support projected customer growth, which is outpacing physical data center capacity. Prior to implementing OpenStack, Workday provided one server per customer. The company wanted to grow without having to add new hardware, according to a white paperprepared by Workday and the OpenStack Foundation.
"From the very beginning, we wanted to move our data centers from a static virtualization technology to an agile virtualization technology," Edgar Magana, Workday's senior principal software development engineer, tells Enterprise Cloud News.
Workday provides enterprise cloud applications for finance and human resources to medium-sized and big businesses, educational institutions and government agencies. The company reported $1.57 billion revenue in fiscal 2017.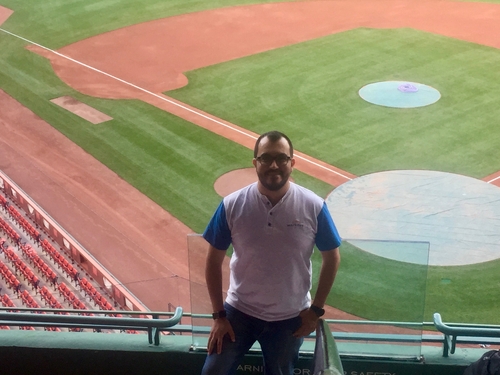 Workday is extending its business from software-as-a-service (SaaS) to platform-as-a-service (PaaS) next year, with the Workday Cloud Platform exposing components of Workday's own applications through RESTful APIs. Early adopters include an airline using Workday Cloud Platform to support its badging lifecycle; a manufacturing company building an employee portal that merges data from its knowledge base into Workday; and a financial management company building a private peer-to-peer feedback system for agile development teams.
Workday began evaluating options four years ago, and has since built a team of about 16 engineers, including Magana, to handle the implementation.
Workday Private Cloud is a combination of open source tools. In addition to OpenStack, the company uses Jenkins for continuous integration and continuous deployment (CI/CD), as well as Apache, MySQL, Gerrit and Chef.
Workday is running 650 OpenStack servers in all of the company's five data centers, in Oregon, Georgia and Virginia in the US, and Ireland and the Netherlands in Europe. Those data centers serve customers in North America, Europe and Asia Pacific. Workday is running more than 50,000 OpenStack cores, and will triple total capacity by the end of next year.
With OpenStack, Workday has been able to consolidate five application deployment systems into one; automate patch deployment to reduce the ratio of nodes per operator from 500:1 to 10,000:1; and deliver 90% improvement in speed-to-market for new applications.
In addition to getting value from the technology itself, Workday gets a lot of value from participating in open source. For starters, you get an improved understanding of the product, Magana says. "It's not just a black box you acquired from a vendor and put there," he says.
And open source participation helps recruit talented engineers and helps them refine their technical and communications skills, Magana says.
In addition to its private cloud, Workday is looking to public cloud from Amazon Web Services (AWS) for production and IBM for dev-test. (See Workday Signs With IBM for Cloud Hosting .)
"Public cloud is a significant way to expand functionality," Magana says, particularly in expanding to geographical locations where Workday doesn't have its own data center presence. It also gives Workday's customers who want public cloud the ability to have that option.
Amazon is also a Workday customer. (See Workday Delivers Amazon as Latest Customer.)
Workday is looking to move 40% of applications to OpenStack by the end of the year. In addition to OpenStack, Workday is using VMware for virtualization, and plans to stick with those platforms for existing workloads, Magana says
Related posts:
— Mitch Wagner




Editor, Enterprise Cloud News