When Worlds Collide: Google's VP Hire Reflects Telco & Media Convergence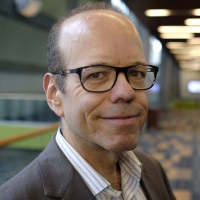 2/11/2019

Comment (0)

Additionally, he takes credit for completely reorganizing and decentralizing the IT team, with help desk calls down 50%, deploying a worldwide content management system, multiple ad sales systems and SAP S/4HANA.
Media companies and telcos have similar networking challenges. Media companies have been slow to migrate from legacy networks to IP, said Roger Sherwood, Cisco Systems Inc. (Nasdaq: CSCO) global strategy, media and entertainment lead, in a 2017 interview. The same is true for telcos of course.
Sherwood moved on to Amazon Web Services Inc. in December, where he is global practice manager for media and entertainment, demonstrating that Google isn't alone as a cloud provider looking to build its media business.
Video is chewing up more and more bandwidth on the Internet, comprising 75% of global traffic in 2017, up from 63% two years earlier, and rising to 82% by 2022, according to the Cisco Visual Networking Index released in November. (See Terabyte Households Surge as Video Eats the Internet and Cisco: Get Ready for the Multi-Zettabyte Internet.)
Google's vision
Google sees itself playing an infrastructure role in telco, media and entertainment. Says our spokesperson friend: "John will work with telcos, programmers, and other media companies to help them modernize their own infrastructure and provide more engaging services to their customers in the future." That's something Google had already been working on; for example, Sky transitioned on-premise data and analytics to Google Cloud Platform, helping fighting piracy and enhancing the Sky customer experience, Google says.
Part of Honeycutt's responsibility will be to expand Google partnerships with SAP, Salesforce, Cisco and other companies, to serve telcos, media and entertainment companies. (See Google Teams With Cisco for Hybrid Cloud and Salesforce, IBM & Google Relationship Status: 'It's Complicated'.)
Still, although media and entertainment are playing strategic roles at telcos, they're only part of what telcos do. Defining telcos as media and entertainment companies is like... well, defining Google as a cloud provider. The cloud is an important and growing part of Google's business, but it's still primarily a search company.
That doesn't mean Google is wrong to combine media and entertainment with telcos, and and put a media exec in a leadership role. When seeking to conquer a big market, it pays to start with a piece of that market. If Google succeeds conquering the entertainment and media parts of the telco business, it can move on to other things.
But there are risks in telcos partnering too closely with Google, or any other public cloud provider.
Risky business
The relationship between the two sectors is fraught. On the one hand, cloud services are a great benefit to telcos. Cloud services are driving both business and consumer demand for telco networking services. The cloud is home to popular consumer entertainment and media services, including Google's own YouTube, as well as Netflix Inc. (Nasdaq: NFLX) and Amazon Prime. And telcos are already moving operations and network infrastructure to the cloud.
On the other hand, telcos and cloud providers compete in some areas. For example, as telcos get into the media business, they compete with Google's own YouTube.
And it seems inevitable that cloud providers will want provide connectivity to enterprise and consumer customers directly, cutting out the telco middleman. We're already seeing baby steps in that direction: Amazon launched a networking service in November to allow its customers to bypass the public Internet and transport application data on AWS's own network, the AWS Global Network, instead. Google both partners with telcos in offering connectivity, and provides dedicated connections of its own (See AWS Debuts Networking Services – Should Telcos Be Scared?, Google Launches Dedicated Connectivity for Hybrid Cloud and Google Plugs in New Cloud Connectivity .)
If cloud providers get into the network access business full throttle, they will become tough competition to telcos, possibly fatal.
We've sent Google a request for an interview with Honeycutt, and we're keeping an eye on this important development.
— Mitch Wagner




Executive Editor, Light Reading

(0) |