VMware's bet on hybrid cloud computing is starting to pay off dividends for the company, with CEO Pat Gelsinger noting that "the strategy is contributing to our success."
Long known as a provider of virtualization technology, VMware is now focused on providing cloud technologies, including vSphere Hypervisor (ESXi), Virtual SAN (vSAN) and the NSX network virtualization platform, to customers. The company is also adjusting to life as part of Dell Technologies, thanks to the EMC merger, and redefining its role there.
During a Jan. 26 call to announce its fiscal fourth quarter and year-end results, Gelsinger noted that company had what he called its "most balanced" quarter in a number of years thanks to its focus on cloud, as well as other areas such as mobile management.
VMware has also notably partnered with Amazon Web Services -- the leader in public cloud offerings -- to bring its vSphere-based cloud service to that platform, which should help the company expand its hybrid cloud portfolio. In its fiscal report, the company noted that this service should be available on AWS by mid-2017. (See Enemies No More: Amazon & VMware Partner on Cloud.)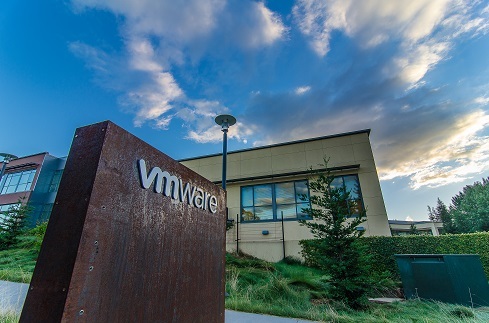 For the fourth quarter, VMware reported earnings of $441 million, or $1.04 per share. The non-GAAP earnings totaled $1.43 per share. Revenue for the quarter hit $2.03 billion, a 9% increase from the fourth quarter of 2015.
VMware did beat Wall Street expectations for the quarter, with analysts looking for earnings of $1.40 per share, with revenue of $1.99 billion.
For 2016, VMware posted earnings of $1.19 billion, or $2.78 per share -- a 19% increase over 2015, when its posted earnings of $997 million. Operating income for the year stood at $1.44 billion, an increase of 20% over 2015.
During the call with analysts, Gelsinger also restated his desire to work more with the communications service provider market and how VMware can begin to start capitalizing on the NFV market. So far, Gelsinger said the company has about 50 different wins in this space, including one with Vodafone, and called the market a "greenfield" for VMware. (See VMware Doubles Down on Telco Market.)
— Scott Ferguson, Editor, Enterprise Cloud. Follow him on Twitter @zdeferguson.
---
CALLING ALL CLOUD, NFV AND SDN COMPANIES: Make sure your company and services are listed free of charge at Virtuapedia, the comprehensive set of searchable databases covering the companies, products, industry organizations and people that are directly involved in defining and shaping the virtualization industry.
---