VMware's Cloud Momentum Continues in Q1
VMware continues to be buoyed by its hybrid cloud strategy, as the company reported revenue growth of 9% year-over-year and increased its forecast for the rest of 2018.
For its first quarter, which ended May 5, VMware Inc. (NYSE: VMW) reported revenues of $1.74 billion and net income of $232 million, or 56 cents per diluted share.
That compares with revenues of $1.59 billion and net income of $161 million, or 38 cents per share, for the quarter ended March 31, 2016. (VMware has shifted its fiscal calendar to match Dell, which acquired EMC and a majority stake in VMware last year. The shift resulted in a one-month stub, covering January 1 to February 3; financial results for that will be included in VMware's SEC documents for the first quarter.)
Non-GAAP net income of 99 cents per share bettered the consensus estimate of 95 cents as reported by Thomson Financial.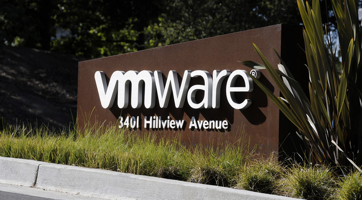 In after-hours trading, VMware shares were down 3% to $94.50, suggesting that investors were hoping for even better numbers out of the company. VMware shares rose considerably in the past two weeks and are up 58% in the last 12 months, as Reuters noted today.
VMware upped its full-year estimates for 2018 to $7.61 billion from $7.57 billion previously.
Last year, VMware changed its approach to the cloud, ditching the idea of serving up infrastructure-as-a-service (IaaS) and instead pitching a cross-cloud approach, helping enterprises use multiple public clouds in addition to private clouds. (See VMware Seeks Cloud Dominance by Building Bridges and Enemies No More: Amazon & VMware Partner on Cloud.)
The change in strategy was at the heart of two notable moves for VMware in the quarter: a partnership with IBM Cloud and the sale of vCloud Air, which was intended to be VMware's IaaS entry, to OVH. (See IBM, VMware Cement Cloud Partnership and OVH Looks to Invade US, Buys VMware vCloud Air.)
The new cross-cloud strategy uses NSX as the networking glue to stitch those clouds together. Originally the company's software-defined networking (SDN) contender, NSX has now been integrated into "really everything that VMware does," CEO Pat Gelsinger said on today's earnings call. Nine of VMware's top ten deals in the quarter involved NSX, and license bookings for the product were up 50% year-over-year.
Security continues to be the top driver of NSX sales, Gelsinger added. Because NSX isolates traffic flows into their own tunnels, it creates a relatively secure connection.
— Craig Matsumoto, Editor-in-Chief, Light Reading
PARTNER PERSPECTIVES
- content from our sponsors