VMware has updated its NSX networking platform to support managing, securing and ensuring performance of native cloud apps, using open source Istio software.
Istio is an open source project backed by IBM, Google, Red Hat, Lyft and Pivotal, which hit version 1.0 in July. Istio manages interactions between containers. It complements Kubernetes, which provides lifecycle orchestration for containers, keeping them available and scaling them up and down as needed. (See IBM & Google Launch 'Istio' Cloud Software, but Amazon & Microsoft Skip the Party.)
VMware Inc. (NYSE: VMW) competitor Cisco loves Istio, as does Google. (See Istio: The New Open Source Cloud Hotness and Google Launches Cloud Services Platform, a Toolkit for Kubernetes & Serverless Apps.)
On Monday, VMware introduced NSX Service Mesh, which extends Istio to coordinate a global cloud infrastructure. NSX Service Mesh secures, monitors performance, manages and does load balancing for communications between microservices, running locally, regionally or anywhere in the world. And while the "vanilla" open source version of Istio supports a single cluster, VMware's implementation extends that control geographically.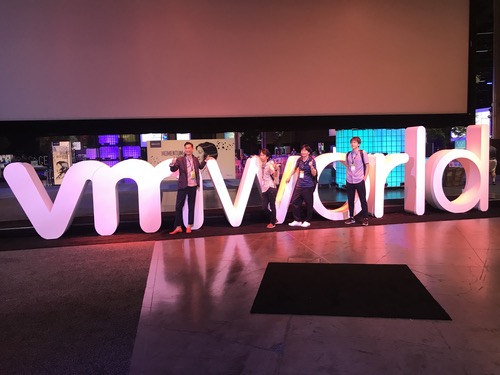 Also, VMware's version expands the mesh to services, users and data. For example, if a user in Europe is accessing data in the US, that might indicate a General Data Protection Regulation violation; NSX Service Mesh can flag that activity, part of its support for policies and tools for developers, operations and security.
Additionally, NSX Service Mesh achieves global reach through federating multiple clouds and application platforms.
"Built on the foundation of Istio, this VMware offering will extend the capabilities of the Istio service mesh technology to bring visibility, control and security at the application layer to microservices, the data they access, the users that interact with them, as well as traditional monolithic applications," according to a post on the VMware company blog scheduled to go live Monday.
Istio and VMware NSX Service mesh are currently application-focused, meaning telcos and other communications service providers can benefit on their internal enterprise side. However, a small working group is looking to adapt Istio for network services, potentially providing a path for telcos to run those services and network functions in the cloud, Pere Monclus, VMware chief technology officer for the networking and security business unit, tells Light Reading.
VMware CEO Pat Gelsinger has identified NSX virtualized networking as the future of VMware, although the company was built on vSphere virtual data center servers, notes Tom McCaffery, VMware senior director of product marketing for the networking and security business unit. "We want to put VMware in the best position to help enterprises make the shift from monolithic apps to microservices," McCaffery tells Light Reading. "The service mesh is a key component to making that happen."
Other components include the company's acquisition of CloudHealth for multicloud workload management, Heptio for Kubernetes deployment and optimization, and Wavefront for cloud application management, as well as partnership with Pivotal to deliver the Cloud PKS Kubernetes platform. Both Pivotal and VMware are majority owned and controlled by Dell technologies. (See VMware Flies to Public Cloud With CloudHealth Acquisition, VMware Swings to Kubernetes, VMware Buys Wavefront for Cloud App Management and VMware Launches Kubernetes-as-a-Service.)
— Mitch Wagner




Executive Editor, Light Reading