VMware Buys CloudHealth for Multicloud Ops

Comment (0)
LAS VEGAS -- VMworld -- Las Vegas is a shoppers' paradise, and that's got VMware in a buying mood. The vendor kicked off its conference here by announcing intent to acquire CloudHealth for multicloud operations.
CloudHealth provides tools for managed service providers and enterprises, to help them analyze and manage multicloud costs, usage, security and performance in one place through the CloudHeath Cloud Management Platform. The service supports Amazon Web Services, Microsoft Azure and Google for 3,500 customers, including some of the largest in the world, VMware CEO Pat Gelsinger said, announcing the acquisition in his keynote address Monday morning.
VMware Inc. (NYSE: VMW) did not disclose terms of the deal, but Reuters reported the price at $500 million.
VMware plans to make CloudHealth a branded offering from VMware, incorporating VMware's own Wavefront cloud application management and VMware's beta VMware Secure State cloud configuration, security and compliance tool. "Simply put, we will make CloudHealth the cloud operations platform for the industry," Gelsinger said. (See VMware Buys Wavefront for Cloud App Management .)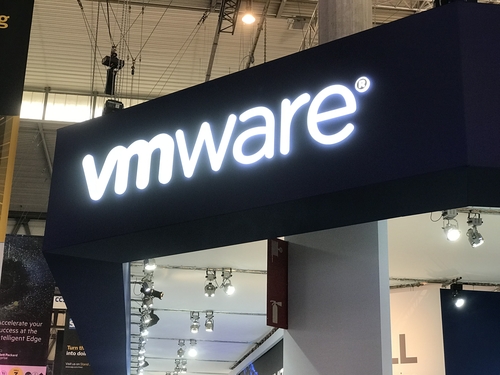 ---
Now entering its fifth year, the 2020 Vision Executive Summit is an exclusive meeting of global CSP executives focused on navigating the disruptive forces at work in telecom today. Join us in Lisbon on December 4-6 to meet with fellow experts as we define the future of next-gen communications and how to make it profitable.
---
VMware last week launched several new tools to enable telcos and MSPs to provide multicloud services to enterprise customers; the CloudHealth acquisition will accelerate that program. (See VMware Wants You – Yes, You! – as a Cloud Provider.)
CloudHealth CTO/founder Joe Kinsella and his team of "a couple of hundred," based mostly in Boston, will join VMware, Gelsinger said.
"Multi-cloud usage, while beneficial to business, creates a unique set of operational problems," Raghu Raghuram, VMware COO, products and cloud services, said in a statement. "With the addition of CloudHealth Technologies we are delivering a consistent and actionable view into cost and resource management, security and performance for applications across multiple clouds."
Additionally, CloudHealth provides simplified customer management, streamlined billing, scalability, policy and tenancy controls, with a focus on MSPs. Customers include Yelp, Dow Jones, Zendesk, Skyscanner and SHI.
VMware expects the transaction to close in VMware fiscal Q3 2019.
The VMworld conference has barely started and multicloud is already emerging as a theme -- and VMware's focus. The days are long gone when VMware was a data center virtualization company with a cloud sideline; it's all in on multicloud now. (See Following Amazon Partnership, VMware Is a Cloud Company Now.)
And multicloud is dominating announcements VMware is making at the conference. Just a couple of hours prior to announcing the CloudHealth acquisition, VMware debuted deals with Amazon Web Services Inc. and Microsoft Azure to extend NSX to those clouds. (See VMware Challenges Cisco With AWS & Microsoft Pacts .)
VMware launched its Virtual Cloud Network strategy in May, a plan to use NSX for unified networks weaving together on-premises data center, enterprise branches, Internet of Things, as well as multiple public cloud providers. (See VMware Takes On Cisco & Juniper With Network Vision.)
In mid-August, VMware launched Microsegmentation 2.0, its plan to extend policies from its existing virtual machines coverage to incorporate as well. (See How VMware Plans to Put the Screws on Cisco.)
And yesterday, VMware and AWS cut startup pricing for VMware Cloud on AWS by 50%. (See VMware Slashes Costs for vSphere on AWS.)
— Mitch Wagner




Executive Editor, Light Reading