VMware Beefs Up Its NSX Virtual Networking
Following a successful fourth quarter and end-of-year financial numbers, VMware released a pair of updates to its NSX and NSX-T virtual networking with improvements to automation, security and application continuity.
VMware updated VMware NSX for vSphere 6.3 and VMware NSX-T 1.1. NSX is at the center of the company's hybrid cloud strategy, and CEO Pat Gelsinger highlighted this technology during the company's recent financial report. (See VMware's Hybrid Cloud Plans Pay Off.)
NSX enables the creation of entire networks in software, including switching, routing, firewalling and load-balancing, which allows these networks to be provisioned quickly, and without the need to modifying the application. NSX is a big part of VMware's plans to push a hybrid cloud approach to infrastructure.
VMware is counting about 2,400 NSX customers and a $1 billion annual sales run rate at the end of 2016. During the financial call, Gelsinger said the company had signed a $10 million NSX customer, but declined to identify that firm.
VMware's software-defined networking (SDN) approach has found support with the company's long-time customers, including iland, a Texas-based cloud infrastructure provider, which specializes in backing-up data for customers and disaster recovery-as-a-service.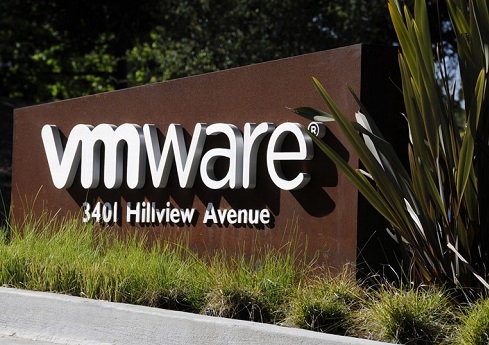 In an email interview, Dante Orsini, iland's senior vice president of business development, wrote that SDN makes it easier for his company to support the complex networking needs of his customers, including when those requirements include production, hybrid and disaster recovery issues.
"NSX allows us to offer higher level services like routing protocols (BGP), higher levels of load balancing and more powerful security services like SSLVPN and IPSEC VPN where we used to rely on third party products," Orsini wrote.
The NSX for vSphere 6.3 update addresses some security issues, including offering an application rule manager, as well as endpoint monitoring, that allows the IT team to set automated policy and rule updates. It also makes other security features, such as micro-segmentation, easier to implement within a datacenter.
Other new features include application continuity for software-defined data centers, branch connectivity for extending virtual networks to remote locations and additional support for NFV deployments by service providers.
While NSX is a network virtualization platform, NSX-T is designed for new application frameworks and architectures, and not only works with vSphere, but also different hypervisors, containers, bare metal and public clouds.
With VMware NSX-T 1.1, there is now support for the Photon Platform, the company's environment for creating containers from scratch. There's also support for kernel-based virtual machine (KVM) distributions from Canonical and Red Hat, and additional support for OpenStack Newton and Mitaka.
VMware NSX for vSphere 6.3 and VMware NSX-T 1.1 are generally available starting Feb. 2.
— Scott Ferguson, Editor, Enterprise Cloud. Follow him on Twitter @sferguson_LR.
---
CALLING ALL CLOUD, NFV AND SDN COMPANIES: Make sure your company and services are listed free of charge at Virtuapedia, the comprehensive set of searchable databases covering the companies, products, industry organizations and people that are directly involved in defining and shaping the virtualization industry.
---
PARTNER PERSPECTIVES
- content from our sponsors