Building on its recent Wavefront acquisition, VMware has signed an agreement to purchase the assets of Apteligent, which specializes in mobile application performance management and monitoring across public and private clouds.
VMware and Apteligent announced the deal in a series of blog posts on Monday, May 15. The two companies did not provide financial details of the acquisition, but the VMware post noted that the Apteligent team will join the company.
Founded in 2011 originally as Crittercism, Apteligent has about $48.7 million in private funding, including investments from Google Ventures, Opus Capital and Shasta Ventures, according to CrunchBase.
VMware plans to add Apteligent's technology into its digital workspace platform, Sumit Dhawan, VMware's senior vice president and general manager of desktop products and solutions, wrote in a blog post.
Dhawan noted that Apteligent gives mobile developers the ability to monitor and analyze their applications in real time, as well as allowing them to apply fixes and understand the behavior of the users. This is important as DevOps is changing the way apps are developed and then deployed through the cloud to the end-user.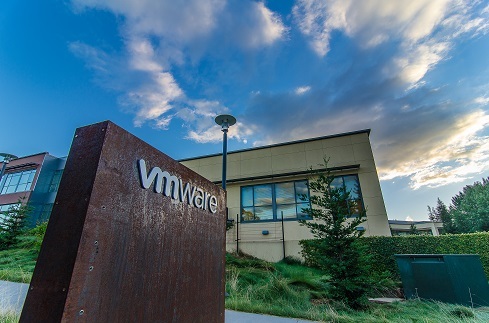 "We will work to leverage and integrate Apteligent's innovative technologies within our digital workspace platform to help enterprise developers with end-to-end performance management, user behavior analytics and business insights," Dhawan wrote.
Apteligent works with all the major mobile platforms, including iOS, Android, Windows Phone 10, as well as with hybrid and HTML5 apps.
In April, VMware acquired Wavefront and will roll that company's technologies into its vRealize product. Wavefront provides metrics monitoring services for applications running with microservices in containers, either in the cloud or on-premises. (See VMware Buys Wavefront for Cloud App Management .)
---
M&A activity is turning the cloud upside down. Find out what you need to know in our special report: Mergers, Acquisitions & IPOs are Rocking the Cloud.
---
Taken together, these two acquisitions allow VMware to offers more insights and monitoring abilities to enterprises and their developers as they build applications that are constantly updated to meet the needs of customers and end-users.
At the same time, VMware can now play across private and public clouds as enterprises build out hybrid platforms and move apps and data from public clouds, to on-premises, and then back again. (See Hybrid Cloud Adoption: 5 Keys to Success.)
VMware is not the only company looking to offer more insights into apps in the cloud. At the beginning of the year, Cisco paid $3.7 billion for AppDynamics, which provides its customers with analytics and machine learning to monitor apps in different clouds, as well as the ability to measure performance. (See Cisco's AppDynamics Deal Goes Beyond Cloud.)
Related posts:
— Scott Ferguson, Editor, Enterprise Cloud News. Follow him on Twitter @sferguson_LR.