Vapor IO's 'Project Volutus' Brings Cloud to the Edge

Comment (0)
Startup Vapor IO is rolling out a new offering under the name "Project Volutus," which looks to bring the cloud closer to the edge to power a new generation of applications, including connected cars, virtual reality and artificial intelligence.
Best known for its compact data centers -- Vapor Edge -- Vapor IO is selling Project Volutus as a combination of colocation and data-center-as-a-service that is situated right at the base of cell towers to cut down on the time it takes data to travel from one point to the next.
Project Volutus is made up of the company's Vapor Chamber, which comprises racks and different hardware but not the traditional compute, storage and networking found in standard, enterprise-grade data centers, as well as the Vapor IO's management software based on OpenDCRE, an API that controls and monitors data center resources and other operations.
In an interview prior to Wednesday's announcement, CEO and founder Cole Crawford told Enterprise Cloud News that Project Volutus is pushing the company toward its goal of solving the issue of computing on the edge, where wireless carrier networks meet the backbone of the Internet where the cloud lives.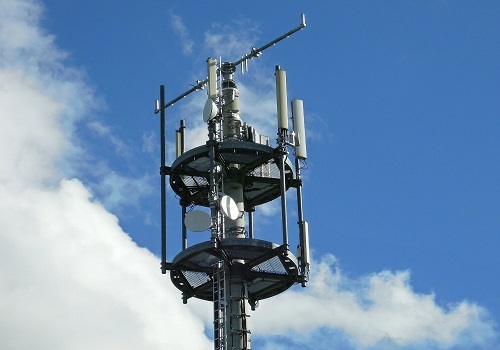 "We are building the cardiovascular system of this new type of cloud," said Crawford. "In Volutus, we're envisioning a network of fully programmable, fully managed, fully autonomous, lights-out micro data centers that are integrated into the NVE and NVO of the wireless operator and cross connecting with the Internet with all the services you can expect."
In addition to wireless carriers and cloud service providers, Crawford sees an opportunity with companies that are building out the industrial Internet of Things (IIoT) and need to collect data from sensors on factory floor and other manufacturing areas and analyze that data quickly without sending everything back to a data center. (See GE Wants to Make the Industrial Internet More Predictable.)
The whole notion of edge computing is to cut down on the time it takes data to travel from one point to another and with Vapor Chamber and now Volutus, Vapor IO believe it can reduce those times 100 to 200 milliseconds in traditional computing to the sub 10 millisecond latency level.
These low latency speeds are important when considering a new generation of applications that will need transmit, analyze and re-send data back quickly.
---
M&A activity is turning the cloud upside down. Find out what you need to know in our special report: Mergers, Acquisitions & IPOs Are Rocking the Cloud.
---
A connected car, for example, is sending information about road conditions to update a digital map in real time. The applications cannot wait to travel back to a data center located hundreds or even thousands of miles away in order to make adjustments and alert the driver.
In addition to enterprise cloud applications, Volutus is also supporting Intel's FlexRAN reference platform for radio access networks. These RANs are a key component of 5G networks.
Founded in 2015, Vapor IO has received funding from Goldman Sachs and AVX Partners, according to CrunchBase. In addition to its Project Volutus announcement on June 21, Vapor IO said Crown Castle, a provider of shared wireless infrastructure, is making a minority investment and Don Duet, the former head of global technology at Goldman, is joining the company as COO and president.
Related posts:
— Scott Ferguson, Editor, Enterprise Cloud News. Follow him on Twitter @sferguson_LR.