Mounting pressure from the big public cloud providers is putting pressure on the object storage market, pushing prices down and starting a new era in the cloud pricing wars. This also means that enterprises buying cloud storage will be able to benefit from these price cuts.
What started in the third quarter of 2016, with IBM's SoftLayer cutting the price of its storage, has spread to the other three major cloud providers -- Amazon Web Services, Microsoft Azure and Google Cloud Platform -- which has pushed object storage prices down 14%, according to 451 Research's latest Cloud Price Index report, which the firm released April 20. (See AWS Tops in Public Cloud, but Azure Is Catching Up.)
For a number of years, the pricing pressure affected virtual machines (VMs), but that has changed as the market has matured, more companies are working on cloud-native development and vendors look for a competitive edge as customers move away from on-premises software.
"My impression is they've been able to streamline cost-efficiency over the past few years through economies of scale, etc...," Owen Rogers, research director for the Digital Economics Unit at 451 Research, wrote in an email to Enterprise Cloud News. "So their margins have probably been trickling up over the past couple of years for object storage. So the price cut is, to some degree, passing these savings on. But obviously, the providers would have rather kept that cost-saving as margin."
The report also finds that object storage is one of several cloud components that will see price drops in the months ahead. The next likely service to feel this pressure is relational databases.
Over the past 12 months, the price of object storage dropped about 14%, while VMs, which had been dropping rapidly, steadied a bit --- dropping about 5% during that same time. However, despite the price pressure, the 451 report found that margins for VMs remain at a healthy 30%, meaning that the larger providers have still benefitted despite the price cuts.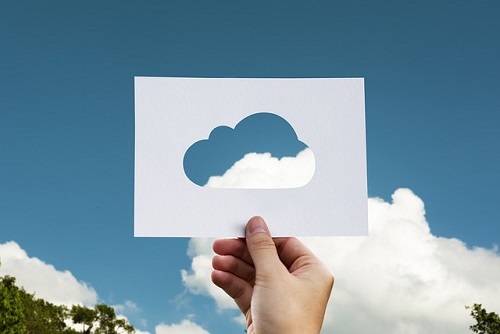 The good news is that the enterprises buying these services, especially storage, are benefitting from the price cuts as well.
"The good thing about object storage is that it is very much consumed on-demand, so there's no need to wait; end-users automatically get savings straight away," Rogers wrote. "Contrast this with virtual machines, which are sometimes bought in advance via reservations -- the problem here is that sometimes end-users buy these in advance, then on-demand pricing is cut, and the investment in the reservation makes less of saving than they originally thought."
Does this mean the cloud market is headed toward the commodity space?
---
What are the hottest jobs in the cloud? Get our special report to find out:
Cloud Skills: What's Hot?
---
Not exactly, according to the report, which finds that the market is not price sensitive right now. This means that enterprise buyers of cloud infrastructure and services are aware of the prices they pay and are looking to make the best deals possible.
"I suppose we can say that some cloud services are becoming increasingly commoditized (such as virtual machines), but the overall cloud market is not," Rogers wrote. "Cloud providers are distinct and differentiated through their service wraps, geographies, portfolios, etc... but some services they sell could be considered commoditizing."
The 451 Cloud Price Index follows services and economic data in the cloud market based on information from 30 private and public cloud services from 60 service providers.
Related posts:
— Scott Ferguson, Editor, Enterprise Cloud News. Follow him on Twitter @sferguson_LR.