Even the hottest IPOs need the cloud.
When Snap Inc., the parent company of social media app Snapchat, filed its IPO paperwork with the US Securities and Exchange Commission on Feb. 2, the company unveiled a number of new details about its inner workings, including how it uses cloud computing to support its business.
Specifically, Snap is paying Google and its Google Cloud Platform $2 billion over the course of the next five years for a variety of services, including storage, compute power and bandwidth. Google's cloud supports the 158 million people who use Snapchat daily, as well as the 2.5 billion Snaps created each day, according to the IPO.
The two signed the five-year agreement on Jan. 31.
The relationship between Google and Snap is listed as part of the risk section of the IPO, meaning that any changes with the relationship, or with the services that Google provides, could affect the company's financial performance or ability to deliver services for its customers.
It also appears that Snap is locked into a long-term relationship with Google and its cloud platform.
"Any transition of the cloud services currently provided by Google Cloud to another cloud provider would be difficult to implement and will cause us to incur significant time and expense," according to the IPO papers.
There's also concern about the price of the services that Google offers, especially if the business grows: "Hosting costs will also increase as our user base and user engagement grows and may seriously harm our business if we are unable to grow our revenues faster than the cost of utilizing the services of Google or similar providers and an increase in these prices," said the papers.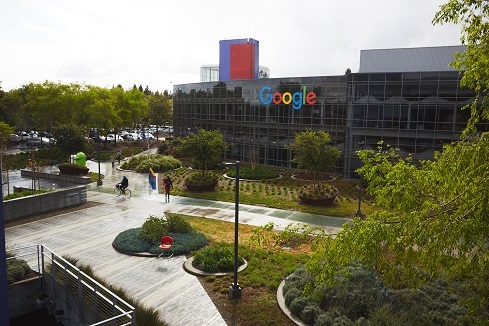 The five-year deal is good news for Google and its cloud platform, which has been trying to increase its presence within the enterprise market. While Google has made strides, the company is caught in a three-way tie for second place in the public cloud market with Microsoft and IBM. Amazon Web Services remains the undisputed leader. (See AWS Maintains Its Public Cloud Dominance.)
The Snap IPO values the company at about $25 billion, although it's operating at a loss right now, with losses of about $500 million in 2016 compared to $404.5 million in revenues. (See Snapchat's IPO Filing Reveals $500M Loss.)
There were two other interesting points about Snap and Google listed in the IPO.
The first is that Snap is not able to expand in China right now since Google's services are restricted within that country.
The second is that while Snap is using Google's cloud services, the company does consider Google a competitor when it comes to social media, mobile advertising and other business issues.
"We compete with other companies in every aspect of our business, particularly with companies that focus on mobile engagement and advertising. Many of these companies, such as Apple, Facebook (including Instagram and WhatsApp), Google (including YouTube), and Twitter, have significantly greater financial and human resources and, in some cases, larger user bases," according to the IPO.
— Scott Ferguson, Editor, Enterprise Cloud. Follow him on Twitter @sferguson_LR.
---
CALLING ALL CLOUD, NFV AND SDN COMPANIES: Make sure your company and services are listed free of charge at Virtuapedia, the comprehensive set of searchable databases covering the companies, products, industry organizations and people that are directly involved in defining and shaping the virtualization industry.
---