BARCELONA -- Mobile World Congress -- SAP introduced a buffet-style cloud pricing plan Monday, allowing enterprises to consume any SAP cloud services for one price, complementing the company's existing à la carte pricing.
Rather than subscribing to individual cloud services separately, and attempting to project how much of each service they need, enterprises can subscribe to all services on SAP Cloud Platform for one price.
The new "consumption-based commercial model" allows SAP customers to buy "cloud credits" to activate SAP Cloud Platform services, Dan Lahl, VP of product marketing for SAP Cloud Platform, tells Enterprise Cloud News. Users can also track usage for each service, with metering, reporting and detailed accounting analytics. The new consumption model helps users to get new applications online quickly.
"It's almost like buying a gift card," Lahl says -- buy a CostCo gift card, and you can use it for anything you want at CostCo.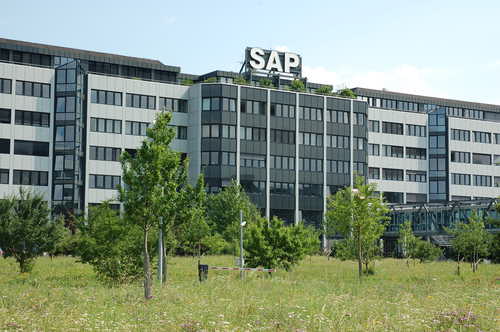 ---
Want to read the hot news and views from Mobile World Congress 2018? Check out our dedicated MWC 2018 news section to keep up to date with the key developments from Barcelona.
---
The SAP announcement "seems like a direct reaction" to Amazon Web Services Inc. and Oracle Corp. (Nasdaq: ORCL), Ovum Ltd. analyst Mike Sapien tells Enterprise Cloud News. "Both AWS and Oracle now have some form of consumption-based cloud pricing."
Oracle introduced Universal Credits, a single contract for all existing and future infrastructure and platform services (IaaS and PaaS), in September. That's essentially the same as what SAP is introducing today. (See Oracle's Ellison: We'll Beat Amazon Cloud Pricing by Half.)
In addition to credits, Oracle also provides Bring Your Own License for IaaS, allowing users to re-use existing licenses for Oracle on-premises software and apply those to IaaS and PaaS.
Oracle and SAP both face pressure to compete with AWS on price and in simplifying pricing models that confuse customers, Sapien says.
AWS has recently promoted its integration and professional services for SAP, "which has to be putting pressure on SAP to respond," Sapiens says.
AWS last year reduced the time increments for charges for use of Elastic Compute Cloud, Elastic Block Store storage, as well as Amazon EMR, which runs big data frameworks such as Hadoop and Spark. Users can buy blocks of time in one-minute increments. That doesn't do anything to reduce complexity, but it does give users finer-grained control of costs. (See Cisco: Enterprises Will 'Spend Differently'.)
Additionally on Monday, SAP enhanced SAP Cloud Platform SDK for iOS, for developing apps on Apple iPhones and iPads. The new SDK has tighter integration with Apple's Xcode integrated development environment, the standard for developing iOS apps. Developers can now access SAP API Business Hub, which allows users to utilize mobile apps for functions such as approving new hires or purchase orders.
The iOS SDK supports SAP Cloud Platform Translation Hub to translate applications between languages like English to Spanish. New analytic controls enable real-time data analytics and visualizations within mobile apps from SAP S/4HANA, SAP Big Data Services and SAP HANA. Also, apps can use iOS device capabilities for administrative tasks, such as on-boarding new users.
SAP introduced two new iOS mobile applications: SAP Insurance Sales Assistant enables insurance agents to effectively manage all sales activities and SAP Asset Manager is an IoT platform for managing work orders, notifications, condition monitoring, material consumption, time management and failure analysis, SAP says.
Related posts:
— Mitch Wagner




Editor, Enterprise Cloud News