Rackspace, which has been expanding its offerings beyond managed cloud services, is making its largest acquisition to date with a deal to buy Datapipe, another managed services provider that has deep customer ties to the federal government.
The two companies are announcing their deal on Monday, and it's expected to close in the fourth quarter of this year, pending regulatory approval. Financial details were not released.
When complete, the combined companies will oversee about $2.4 billion in revenue, along with 6,700 employees, and Rackspace will gain a West Coast data center, along with presence in Latin America, China, Russia and Europe.
This is Rackspace's second acquisition of the year. Not known previously for growing through deals, the San Antonio-based company recently bought TriCore Solutions to expand into managed services for enterprise applications. (See Rackspace Acquires TriCore, Eyes Enterprise Apps Management.)
Rackspace also made an agreement with Pivotal to offer platform management to customers and developers. (See Rackspace, Pivotal Ink Partnership to Court Developers.)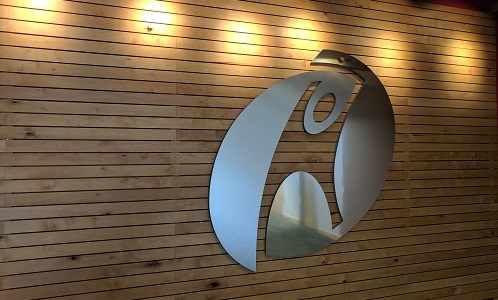 In Datapipe, Rackspace is not only planning to expand its managed service offerings, but to offer more ways to manage public and private clouds for customers, as well as expand its colocation capabilities, said Matt Bradley, chief strategy officer for Rackspace.

"This is a sign for Rackspace -- a signal -- that we are going for it, and so we are going to own the category of multi-cloud, managed services," Bradley said in an interview with Enterprise Cloud News before the September 11 announcement. "Where we think we can find incremental capabilities to tack on to own that category, we're going to go and do it … With Datapipe, we're getting some things that we don't do today that our customers and prospects value."

One of the main reasons for the acquisition is to enter into federal government contracts, and Datapipe already has agreements to provide services to the Defense Department, IRS, Veterans Affairs and Health and Human Services. Datapipe also has FedRAMP cloud certification from the US General Services Administration, which is required to provide secure services to the federal government.

For Rackspace to build up a similar business, Bradley said it would take anywhere from 24 months to five years.

A time for expansion
The deal also allows Rackspace to expand its professional services portfolio, including software, orchestration and other tools. The company plans to expand its colocation services, although Bradley pointed out he doesn't believe Rackspace will compete with the likes of Equinix at this time.

Datapipe, which is located in Jersey City, N.J., with about 850 employees and 29 data centers around the world, competed with Rackspace as of last year, according to an article in Fortune.

Allen, who founded the company 17 years ago, noted in the interview that the new combined company can better address the needs of enterprise and other entities looking at moving to the cloud.

"What's the best way to address that?" Allen said in an interview with ECN. "We're very proud of the success we had and the companies that we work with, but we're several sizes smaller than Rackspace, and we want to be able to go for it because we see there are great opportunities here and this space is just going to get bigger and more and more companies are looking to transform."

Until the deal is closed, the two companies will operate as separate entities. Allen said that a role for him has not been finalized, and Rackspace and Datapipe do not have a plan as of yet as how the combined company will work.
---
Keep up with the latest enterprise cloud news and insights. Sign up for the weekly Enterprise Cloud News newsletter.
---
Charles King, an analyst with Pund-IT Research, wrote in an email that while the companies competed in the past, the two offer complementary services that should make Rackspace more competitive.
"While there were certain circumstances where Rackspace and Datapipe competed, the companies' solutions and expertise are also highly complementary," King wrote. "In particular, Datapipe's reputation for managing and securing mission critical IT services should help make their combined offerings attractive to enterprises. Overall, this seems like a good deal for Rackspace and Datapipe, and their existing and prospective clients."
Late last year, Rackspace went private in a $4.3 billion deal with Apollo Global Management. Datapipe is also a private company with backing from Abry Partners. When the deal is complete, Abry will become an equity investor in Rackspace. (See Rackspace finalizes deal to go private.)
Related posts:
— Scott Ferguson, Editor, Enterprise Cloud News. Follow him on Twitter @sferguson_LR.