Oracle's Ellison: No 'Normal Person' Would Move From Us to Amazon

Comment (1)
It wouldn't be a public appearance for Larry Ellison without him trashing Amazon Web Services.
On an earnings call Monday, the pugilistic Oracle Corp. (Nasdaq: ORCL) co-founder, CTO and chairman said Amazon Web Services Inc. 's Aurora database is just MySQL running on AWS cloud. AWS Redshift is also open source. The only competitive advantage to both is that they run on AWS.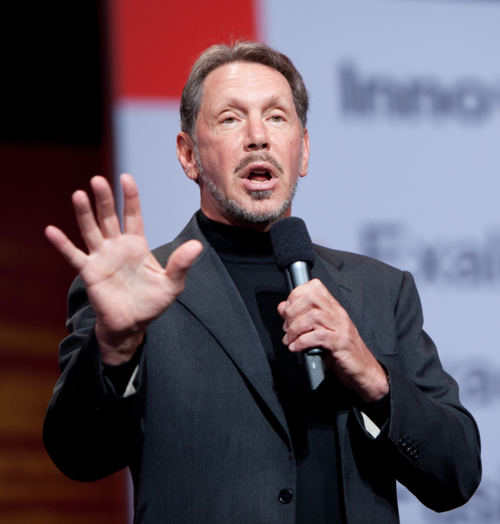 .@Oracle earnings call drinking game: Larry Ellison trashes @Amazon.

— (▀̿Ĺ̯▀̿ ̿) (@MitchWagner) December 17, 2018
By contrast, he said, "The Oracle Autonomous Database is the biggest technology lead we've ever had."
He added, "There is no way a normal person would move from an Oracle database to an Amazon database. It's just incredibly expensive and complicated and you've got to be willing to give up tons of reliability, tons of security, tons of performance to go ahead and do it," he said.
Amazon is doing just that, moving its main business from Oracle to AWS, a process which is nearly complete. AWS CEO Andy Jassy used Twitter last month to take a potshot at Oracle and Ellison. (See 'Keep Talkin' Larry' – AWS CEO Trolls Oracle's Ellison, as Amazon Dumps Oracle.)
But Amazon has found it difficult moving off Oracle to AWS, which Amazon is doing at Founder/CEO Jeff Bezos's command, Ellison says. That process has been ongoing for years. Amazon, with all its resources, is "dedicated to doing this and they're not even there yet. Nobody else is going to go through this kind of forced march if [even] Amazon can't get there, with their resources."
But it wasn't all name-calling on Monday's earnings call. Oracle reported $9.6 billion revenue for its most recent quarter -- virtually flat year-over-year, despite a booming cloud market. Oracle executives said its cloud applications business is booming, however, and the Autonomous Cloud business is poised to take off, and those two will be strategic to Oracle's future. (See How Long Will Oracle Just Tread Water?)
Related posts:
— Mitch Wagner



Executive Editor, Light Reading
PARTNER PERSPECTIVES
- content from our sponsors
GUEST PERSPECTIVES
- curated contributions