Oracle Eyes Its Own Style of Hybrid Cloud Expansion

Comment (1)
Oracle might have been late to the cloud game, but the software giant is making up for lost time. The company's latest offering looks to expand its hybrid strategy by bringing its cloud services and platforms right into customers' on-premises data centers.
On Wednesday, Oracle will roll out several updates to its Cloud at Customer offering, which includes additional hardware support, as well as expanded access to the company's platform-as-a-service (PaaS) and software-as-a-service (SaaS) applications.
Oracle Cloud at Customer, which first hit the market in 2016, is the company's answer to addressing the need for hybrid cloud platforms for certain enterprises. Essentially, Oracle installs its hardware and software within the customer's on-premises data center, and then Oracle continues to manage whatever cloud services the customer buys.
This version of hybrid cloud allows the customer to keep control of its data, as well as knowing it's secure behind the corporate firewall. At the same time, Oracle can offer the convenience of cloud, as well as other features such as subscription pricing and additional compute power on-demand.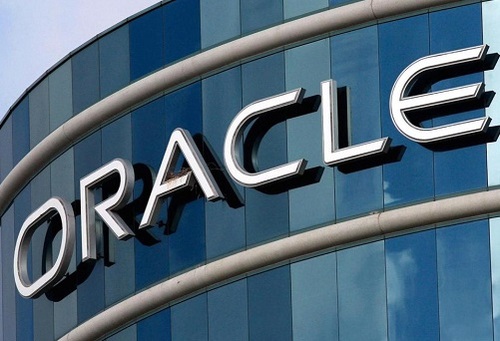 Since its release, Oracle has managed two significant customers with its hybrid offering. The first was AT&T, which is using it for infrastructure-as-a-service (IaaS) and PaaS, and then Bank of America recently announced it would run enterprise resource planning (ERP) and other financial applications from the platform. (See IBM, Oracle Tout Cloud Customer Wins.)
"There is a significant number of customers and workloads that are not able to move to the public cloud for data privacy, data residency and, in some cases, latency concerns," Nirav Mehta, vice president of produce management at Oracle, explained to Enterprise Cloud News.
"Since so much of existing workloads are at the customers' premises, and if you want to integrate with the public cloud, it's sometimes not acceptable to have a round-trip latency over the Internet," Mehta added. "For these reasons there has been a demand for delivering all the public cloud simplicity, the buying experience and the using experience, but at the customer premises."
---
Keep up with the latest enterprise cloud news and insights. Sign up for the weekly Enterprise Cloud News newsletter.
---
In the interview, Mehta explained that the update more closely aligns Oracle's hybrid cloud offering with its public cloud platform, and that if customers want to move from on-premises to the public cloud, they can do so without worrying about the underlying hardware or moving data to another cloud service provider.
"The cloud should not be defined by location," Mehta said.
The updates that Oracle is releasing on July 19 include:
Additional IaaS offerings that include NVM Express (NVMe) storage support for running big data and analytics workloads, as well as all-flash block storage for high I/O traffic.
Oracle now also supports all its major PaaS offering within Cloud at Customer, which includes application development, data management, enterprise integration, big data and analytics, and Oracle Identity Cloud for security.
Finally, Oracle is offering additional support for different SaaS applications, including the ERP products that Bank of America is using. Other SaaS apps include Oracle CX Cloud, Human Capital Management Cloud and the company's supply chain offering.
Mehta noted that Oracle believes it can expand its hybrid offering from the company's traditional large enterprise and financial services customer base. He noted that healthcare companies are interested in Cloud at Customer since the data stays local, as well as government agencies, such as the city of Las Vegas, which is using the product.
The additional features and services for Oracle Cloud at Customer is available as of Wednesday.
Related posts:
— Scott Ferguson, Editor, Enterprise Cloud News. Follow him on Twitter @sferguson_LR.