Oracle is continuing to build out its cloud computing capabilities with the acquisition of Apiary, a startup with several significant customers that specializes in designing, governing, testing and documenting cloud APIs.
The two companies announced the agreement Jan. 19, although no financial details were released. Oracle Corp. (Nasdaq: ORCL) and Apiary will operate separately until the deal closes later this year, and the Apiary team will join Oracle.
When it comes to cloud APIs, Oracle already provides several pieces of the puzzle, including security and analytics. What Apiary adds to the mix are the front- and customer-facing APIs, including offerings that provide design and governance for developers.
While a startup, Apiary already has some significant customers as part of its roster, including Bloomberg, BlueCross BlueShield, GoPro and NBC Universal. The company's APIFlow tool provides the framework and tools for developing APIs that allow enterprises to share data and services. It also supports API Blueprint and OpenAPI standards.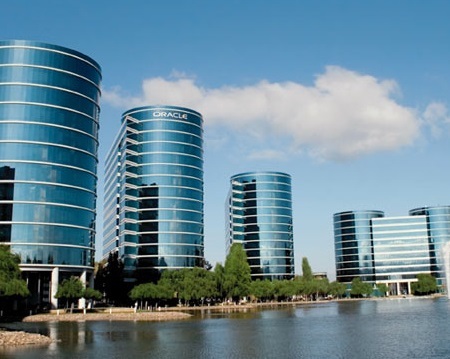 "Oracle's API Integration Cloud enables companies to secure, consume, monetize, and analyze APIs," Amit Zavery, senior vice president of Integration Cloud at Oracle, wrote in a statement. "With Apiary, Oracle will also provide customers advanced capabilities to design and govern API's, allowing companies to manage the entire API lifecycle and deliver integrated applications."
APIs are critical to a cloud infrastructure as they allow different applications to communicate with one another across different platforms. With some of the large enterprises Apiary supports, there can be hundreds of different applications that all need to talk to one another, as well as the interaction with customers who want to use a particular service.
For its part, Oracle has been busy building out its cloud capabilities as its looks to compete against the likes of Amazon Web Services, Microsoft Azure, Google, IBM and others. Oracle is not the only company buying up smaller startups to help. In June, Red Hat bought 3Scale to help with API management. (See Red Hat Buys 3Scale for API Management.)
Earlier this week, Oracle Co-CEO Mark Hurd addressed the issues of cloud computing in New York City, saying that technology is moving beyond IT and toward the CEO and CFO level. In this case, Oracle is making a shift toward offering more cloud services as the technology is threatening his own company's traditional model of selling on-premises software and collecting licensing fees.
Apiary was founded in 2011, and has $8.5 million in total equity funding and six full-time employees, according to Crunchbase.
— Scott Ferguson, Editor, Enterprise Cloud. Follow him on Twitter @zdeferguson.
---
CALLING ALL CLOUD, NFV AND SDN COMPANIES: Make sure your company and services are listed free of charge at Virtuapedia, the comprehensive set of searchable databases covering the companies, products, industry organizations and people that are directly involved in defining and shaping the virtualization industry.
---