Vodafone is contradicting two rumors about OpenStack and Mirantis: that OpenStack is a failure, and Mirantis is getting out of the OpenStack business.
Vodafone, a British multinational telco, is using Mirantis OpenStack technology for its Vodafone Ocean cloud, a platform for developing, testing and deploying software-defined networking (SDN) and network functions virtualization (NFV) technology. Our colleagues at Light Reading have the details -- see Mirantis Sails Into Vodafone Ocean.
Software-defined networking does what the name describes -- it uses software to program networks based on standardized, off-the-shelf hardware, rather than the conventional means of relying on custom hardware that's more expensive to acquire and configure.
NFV extends the SDN concept further into specific network functions particular to telcos and other service providers. Like SDN, it replaces dedicated hardware with software running on standardized equipment.
As for those rumors ...
The rumor that OpenStack is a failure is only partly false. OpenStack has, indeed, failed to live up to its initial promise. Enthusiasts saw OpenStack as an Amazon Web Services Inc. (AWS)-killer that would enable enterprises and service providers to easily deploy their own cloud services.
The reality didn't work out that way. OpenStack is tough to implement. It has not seen widespread adoption. And AWS is far stronger than it was years ago. (See AWS Public Cloud Dominance Continues – Report.)
Critics see OpenStack as essentially dying, except for a few niche deployments among service providers, web-scale businesses, and other enterprises willing to put in the extensive work and investment to get OpenStack working. (See VMware Damns OpenStack With Faint Praise.)
Oddly, OpenStack enthusiasts don't dispute the facts. However, they point to the benefits that those companies who invest in OpenStack enjoy, and note that anybody can enjoy similar benefits by signing on to cloud service with an OpenStack cloud service provider, such as Rackspace. Big OpenStack deployments by service providers include AT&T, Verizon, China Mobile, and Deutsche Telekom. (See Rackspace: OpenStack's Death Is #FakeNews and OpenStack: Small Pond, but the Big Fish Love It.)
As for Mirantis: The company announced late last month that it's launching Mirantis Cloud Platform, with support for both OpenStack and Kubernetes. It's part of a change of strategic direction, reflected in Mirantis's changed slogan, from "the pure-play OpenStack company" to "the pure-play open cloud company," supporting OpenStack, Kubernetes, and other cloud infrastructure software. (See Mirantis Pivots as OpenStack Loses 'Wow Factor'.)
But that's not how Mirantis's competitors are playing it. They're saying Mirantis has abandoned OpenStack. "I think Mirantis just announced last week that they are getting out of the business," Paul Cormier, Red Hat president of product and technology, said at a press conference this week. "So I guess they won't be a competitor anymore."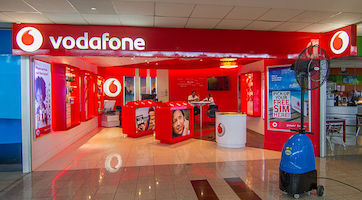 Note that Mirantis didn't say they're abandoning OpenStack. But it makes sense for competitors to claim Mirantis did.
I think that's what they call "alternate facts."
To be sure, neither OpenStack's future, nor Mirantis's future with OpenStack, are sure things. OpenStack may prove to be too specialized and arcane for it to thrive. And Mirantis may lose its way now that it doesn't have a simple focus on OpenStack.
But Vodafone's endorsement gives momentum to both OpenStack and Mirantis.
— Mitch Wagner
Editor, Enterprise Cloud News
---
CALLING ALL CLOUD, NFV AND SDN COMPANIES: Make sure your company and services are listed free of charge at Virtuapedia, the comprehensive set of searchable databases covering the companies, products, industry organizations and people that are directly involved in defining and shaping the virtualization industry.
---